Dating News
Online Dating- The New Modern Way to Find True Love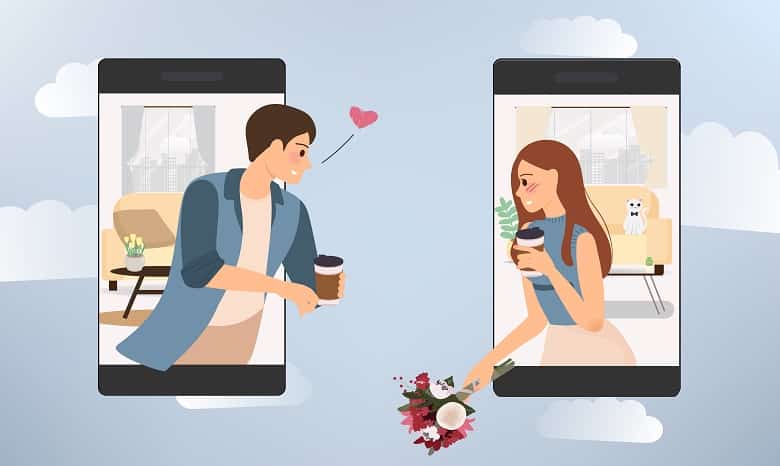 "Love has no boundaries"- This popular saying opens doors for a world full of new explorations, expectations, and of course love. What we now address to as dating was once just a period of liking, glancing, and chit-chatting. With time the dating concepts evolved and modernized to take the form which we see today, the bold and the fearless. Online dating is one of the most sorted resorts for those who still prefer to stay behind the veil before engrossing themselves with their crush or a potential match.
This intriguing article will give all the details about the multiple advantages online dating has in comparison to other prevalent methods of traditional dating. Have a look below:
Why Resort to Online Dating?
Easy access to infinite dating options
Online dating is simple, quick, and super cute as it does not involve face-to-face interaction at the very first step unlike traditional dating. The interested candidates need to sign up on a dating site, create their account, and start browsing the profiles enlisted thereon. Frankly speaking, there is no end to options in these sites. It is advisable to make your profile attractive as they say 'first impression is the last impression' and you will not want to spoil that.
Economical and time-saving
Getting registered on these sites is generally free of cost. You do not have to spend cash for making reservations, shopping, and driving or Uber to the destination after hours of hustle. These platforms work wonders for introvert people who often find it difficult to connect with other people or share their views openly. Online dating can be enjoyed at the comfort of your homes in your casual pajamas and t-shirts.
The online dating websites boast of multiple reporting and verification tools that help to keep jerks and creeps away from the portal. Unlike bars, restaurants, and gyms these websites have 24*7 customer support, SSL encryption technology for scammers, block and report feature, and other exclusive security options which aid the users.
People can connect with a variety of people having different interests, backgrounds, and thinking. This can help you in coming out of your shell and opening up to new strangers which might become your best friends or more in the future. Also, rejecting people is less stressful when conveyed online because we do not have to face the person while saying the 'no' word.
Various online dating websites conduct personality tests and matching processes that help people in assessing the nature and interests of other people. This checks compatibility between two people before taking any further step. Online dating has been very effective in the present times when people are forced to stay locked in their homes due to coronavirus outbreak. You can spend time chatting with your person at your homes while getting more chances to understand each other in a better manner.