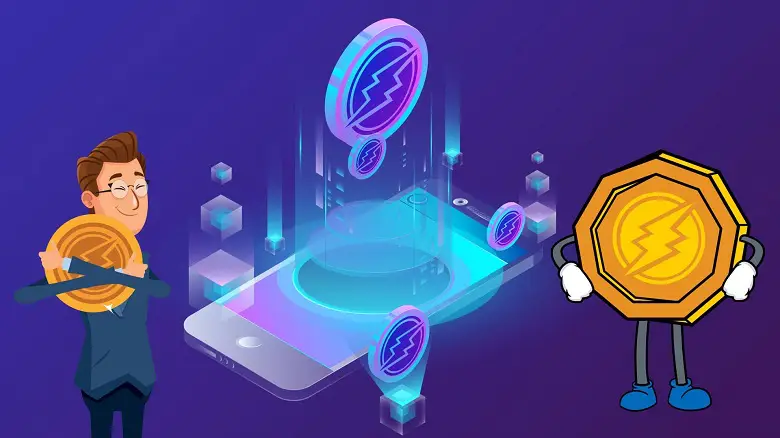 Electroneum—is one of the most preferred altcoins amongst the top 200 of the global crypto market and is consistently upgraded for a better user and investor experience. Electroneum, in this regard, has gained enough social attraction as well and is one of the most natural currencies in consideration of energy consumption.
If we compare the same with the largest crypto by market capitalization—Bitcoin, it consumes a considerable amount of energy, which makes it a questionable mining asset.
'Bitcoin network consumes as much energy as 21.8 million solar panels can generate'
Did you know that the #Electroneum network uses the energy of a lamp?
Electroneum, the #greenest crypto currency.

— Emiel (@Emiel77976122) August 26, 2020
Moreover, the Electroneum app now supports mobile airtime and data top-ups with ETN token in around 140 countries. This rightly recognizes the massive use case of ETN, which the other cryptos are comparatively lacking at this point in time.
Electroneum Price Analysis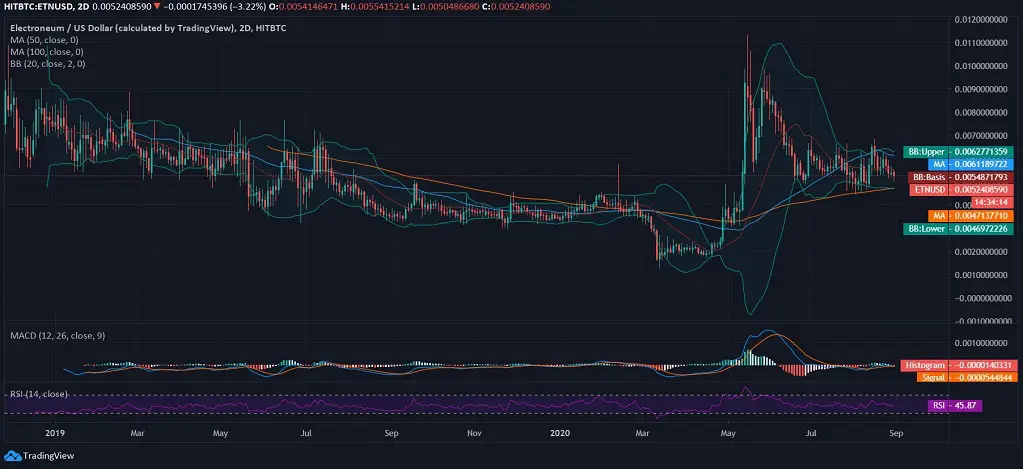 Electroneum, at the time of writing this analysis, was trading at $0.0052 after a gradual yet steep pullback below an approximately a 2-year high of above $0.0110 in May 2020. After drawing an extended downtrend, ETN hit the YTD low around $0.00120, and within less than 60 days, it spurred to rise above $0.0110, marking a gain of over 800%.
Presently, the currency has corrected downsides and is trading notably below $0.0055, and a further downtrend will lead to testing supports as low as $0.0050. Moreover, with a gradual dip below $0.060, Electroneum is failing to hold support from MA50 but retains MA200 at $0.0047.
The MACD holds a slight bullish crossover after a complete bearish divergence in the previous month, and the RSI lies at 45.87 with no steep trading extremities.