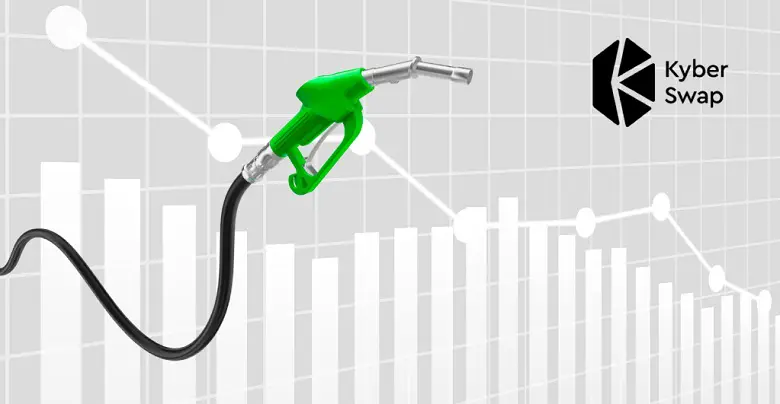 KyberSwap, the fast and secure platform powered by the on-chain liquidity protocol of the Kyber network, has come up with an indigenous innovation; it has rolled out a Reserve Routing system to reduce the high gas fees involved in the Ethereum transactions. The high gas fees involved in the Ethereum transactions are a significant cause of concern for both the users and the developers. 
However, the gas fees on the Ethereum transactions are not the same for all the transactions. Some consume more and some less; it depends on the blockchain computation needed to facilitate each Ethereum transaction. 
Reserve Routing is the latest upgrade implemented by the Kyber network after Katalyst. Accordingly, at the time of token swap from the dedicated ERC20 token to some other tokens, the Kyber Smart contracts will use a specific reserve, instead of browsing for the best rates amongst multiple reserves. 
This way, the gas consumption of a particular transaction can be reduced by pre-determining the best Reserves that can be used before the final on-chain transaction occurs. After the best Reserve is selected, all the trades can then be routed to that selected Kyber Reserve, automatically reducing the total gas consumption for that on-chain transaction.
Reserve Routing can save up to 60% of the gas costs, thereby proving to be a better option than gas tokens. However, the Reserve Routing system is still in its nascent stage, and continuous upgrades are being made to overcome the system's limitations right now. 
After these bottlenecks are eliminated, the system will be ready for mass adoption in the crypto market. The most challenging task in the Reserve Routing system is to select the best reserve that depends on several factors like the size of the trade, the total number of reserves supporting the tokens involved in that particular trade, splitting ratio, etc.
To address these challenges, the Kyber network has decided to trial run the Reserve Routing system for the tokens supported by 1 Reserve first. This will pass 10 to 20% of the gas savings to the users immediately. Fifty tokens on the Kyber network have the same 1 Reserve, and therefore the result of this trial run will have a positive impact on the Reserve Router adoption on the Kyber platform.
Users can avail of the Reserve Routing system directly on the official website of KyberSwap, which is compatible with both the iOS and Android mobile applications.