Gaming News
Aleph.im Strikes a Partnership with Exeedme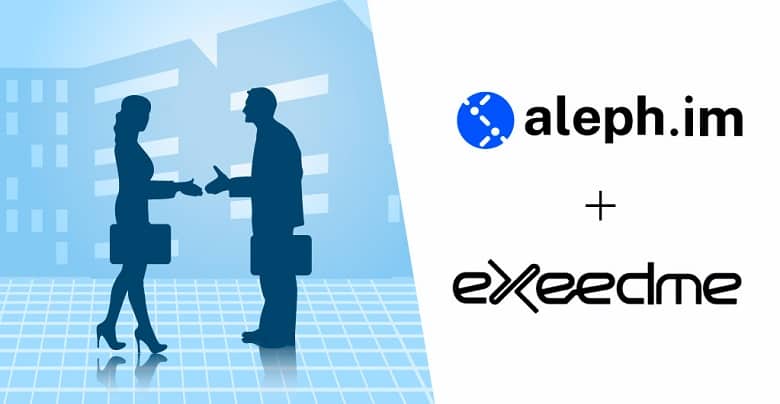 Aleph.im has announced a partnership with Exeedme to expand the appeal of decentralized database and architecture among a broader group of target audiences. This alliance is aligned with the core mission of the Aleph.im, which is to help organizations achieve capabilities of operating on a fully decentralized network and reducing their dependence on the centralized architecture. This is the third partnership of the Aleph.im, and through this company has further cemented its credentials as a reliable supplier of the decentralized database.
The rationale behind striking this partnership with Exeedme lies in both companies' compatibility in terms of their strategic orientation and outlook. Exeedme is a tournament organizing platform based on blockchain technology. It operates on the Polkadot platform and utilizes fungible cryptocurrency assets and non-fungible tokens (NFTs) for its operations. The platform is quite popular among players as it offers them the opportunity to make money by showing their gaming skills and virtues. Exeedme had already launched its native token on the Uniswap and Polkastarter on 30th December last year, and now it is focusing on building and expanding its community.
This collaboration will result in the integration of Exeedme with Aleph.im, which will help the former access the latter's decentralized database (including the file accessibility feature). The association is looked at with great interest among industry stakeholders as it's capable of producing substantially great results for the entire ecosystem of decentralized technology.