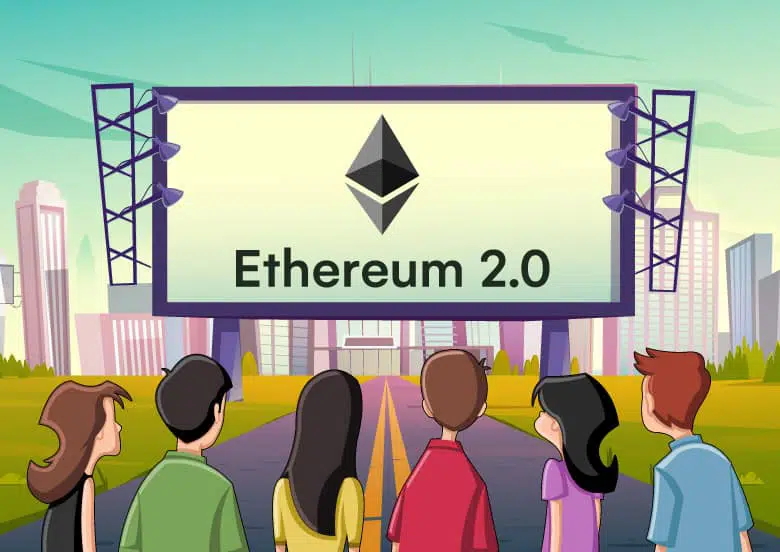 In the most exciting news from the Ethereum network, the crypto asset will now be called the Ethereum 2.0. The latest ETH 2.0 Deposit Contract entered into the market in December 2020, and since then there has been a rise in the deposit contract.
Moreover, the ETH 2.0 Contract Deposit in the form of the mechanism of ETH 2.0 is also called the Beacon Chain. In these two years, the deposit contract has now hit ATH crossing above 8.8 million.
ETH 2.0 Contract Deposit
Right from its establishment of the ETH 2.0 deposit contract has reached ATH. By 3rd January 2022, the contract deposit bagged a total of about 8.8 million ETH. Having an ETH of 8.8 million in the contract, the estimate of 7% in the ETH supply available is locked inside the contract. The deposit contract earlier reached the target of 0 previous years. Post-launch in the month of December, the overall value of 0 was around 524,000 ETH. Compared to the other contract of status, the value increased to 1500% which is higher than the 0 Phase.
Experts in the last six months have witnessed the rise in total depositors, which was two times high than the earlier depositors. In the month of June 2021, all interested depositors predicted about 27, 132, and in six months it was raised to 59,687, which is certainly a good sign for the Ethereum market. Moreover, there was an increase in total Validator bringing a high number of ATH for all contracts.
Ethereum Price Prediction
Having a proper understanding of Ethereum price prediction is really important.  You can get more details here about why price prediction is vital. This price prediction will not only help with secured transaction systems but intermediaries. Being one of the leading Cryptocurrency in the market, Ethereum has earned a positive name among crypto investors. Many crypto projects rely majorly on public Blockchain giving access to currency, markets, and nodes.