Cryptocurrency News
Dogecoin, Shiba Inu or SafeMoon: Which Might Be the Best to Perform in 2022?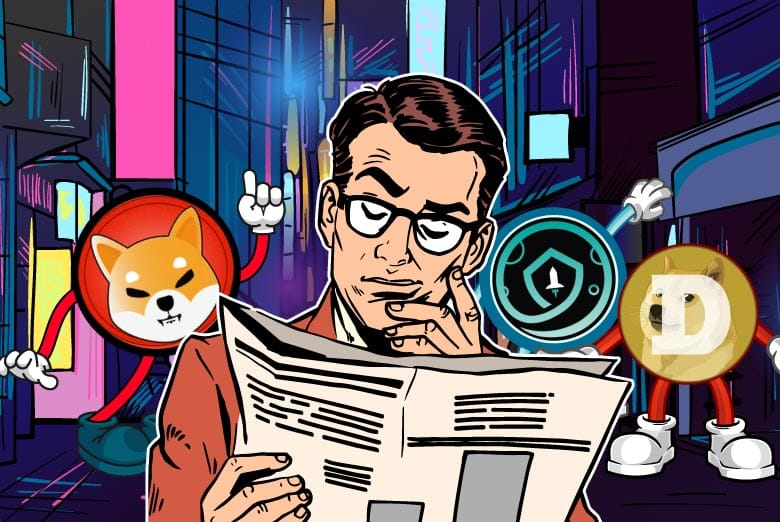 The best trick to investment is to follow the statistics and predictions and choose the coin that is more likely to bring a good return. There are several criteria one must consider while researching investment options, ranging from volatility to the coin's community. 2022 is a curious case for investments as almost all the coins are predicted to increase in value following 2021, a great year for the crypto industry. 
Dogecoin
The original meme-coin showed great potential in 2021 with endorsements from prominent faces like Elon Musk. Dogecoin uses the programming model of Bitcoin but is thought to be better than its predecessor due to the improved inflationary protocols. This coin would have great real-world applications in the coming years, according to experts. Moreover, with influential figures like the billionaire from Tesla following, the coin could rocket to the top anytime.
Shiba Inu
2021 was officially the year of Shiba Inu, excluding the final quarter of the year. According to CoinMarketCap.com, SHIB is the most viewed cryptocurrency of the year, and even Bitcoin ranked second only to this meme-coin. Shiba Inu recorded a growth of 50000000% in mid-2021, breaking the walls in-between. Furthermore, the future projects of Shiba Inu, like Shibarium, the layer-2 solution for the Ethereun blockchain, are expected to add to the value of the coin. The recent announcements about DAO 1, metaverse, and the Shiboshi gaming tokens have also got the attention of the crypto world. As per the predictions, this meme-coin is currently the best candidate for short-term investments in 2022.
SafeMoon
It gets placed next only to Shiba Inu for being the youngest project to make it to this list. Starting in the first quarter of 2021, Safemoon soon acquired the celebrity for the attractive features it brought to its users. The success of the protocol owes much to the V2 upgrade and visionary projects like Operation Phoenix, announced by CEO John Karony. There are also rumors about the development of Web3 from Safemoon. According to this SafeMoon coin price prediction, the token is optimal for long-term investments, with the value potentially climbing to $0.0000055 by 2026.
This list does not end just with the few mentioned in detail above. Cardano, Ripple, Bitgert, and Metahero are a few of the other viable investment options that got the attention in 2021. Some of these protocols have not even crossed the one-year milestone before getting such a warm welcome. As all said, 2021 has laid a tremendous foundation for the diversified crypto industry. So, we could expect more such additions to the market with great features and benefits in 2022.