Blockchain News
Fetch.ai Partners with Cudo for Scaling Up Machine Learning Services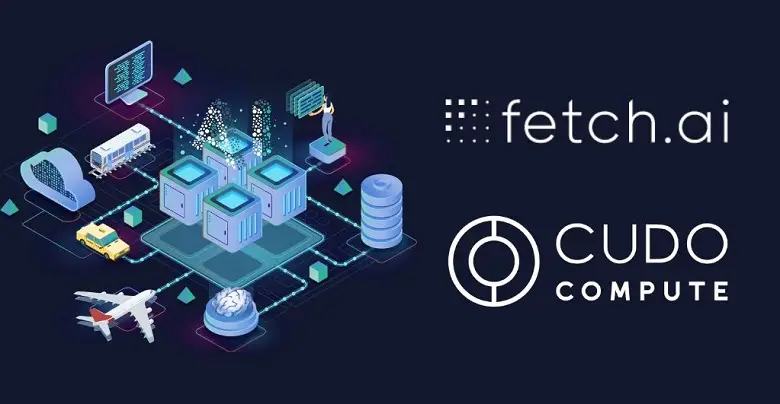 Innovative technology network Fetch.ai announced on Wednesday that it has partnered with Cudo, a decentralized cloud computing services provider. In a tweet yesterday, Fetch.ai said that the partnership would help scale up its machine learning services, enabling secure transactions, sharing, and connection.
🤝 NEW PARTNERSHIP 🤝

At @Fetch_ai we are super excited about our new #partnership with @CudoVentures to deliver #MachineLearning services at scale

Discover more 👉 https://t.co/lOYhAMiIsn #AI #Blockchain pic.twitter.com/2JOiyDPeB5

— Fetch.ai (@Fetch_ai) November 18, 2020
Cudo is a decentralized cloud computing network that allows users to monetize their unused computing resources and help enterprises save up to 10x on computing services costs. Fetch.ai will utilize Cudo's CUDOS Network, a layer two oracle network governed by various blockchains, including Algorand and Ethereum. The CUDOS Network will enable Fetch.ai to establish decentralized machine learning on its network and will also help it in accessing flexible computing power resources.
Commenting on the partnership, Cudo Vice President Nuno Pereira said in an official statement that they've been working closely with Fetch.ai after the company joined the Outlier Ventures ecosystem earlier this year. Nuno further added that Cudo would be a key supplier of computing power for the scaling demand of machine learning services provided by Fetch.ai.
Fetch.ai is a blockchain-based innovative technology network that empowers software developers with tools to establish a multi-agent system supported by its native FET token. Jonathan Ward, Chief Technology Officer at Fetch.ai, stated that the company is building functionalities and tools that would allow the multi-agent system to provide services on a large scale. These functionalities and tools include access to remote computing power resources, data oracles, complex economic coordination, etc.