Blockchain News
Prime Minister of India Counts Blockchain Among Technologies with Big Opportunities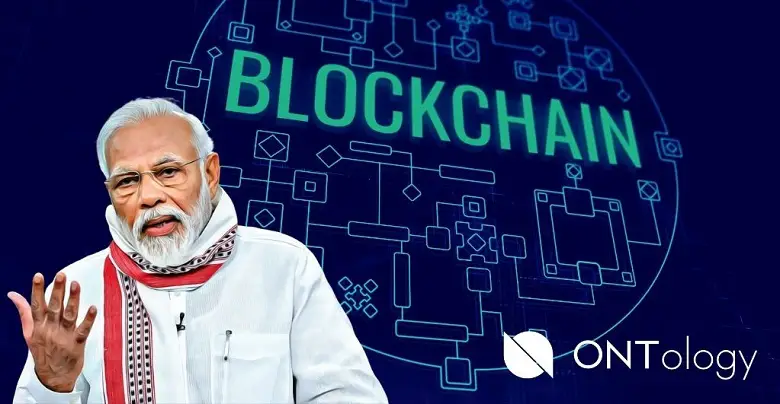 Blockchain community in India had a moment to rejoice as the Prime Minister's Office of India (PMO) tweeted that blockchain is one of the frontier technologies that have huge opportunities. While the tweet mentioned other modern technologies like the Internet of Things, Big Data, and Quantum Computing, leaders of the blockchain community have lauded the comments made by Prime Minister Narendra Modi.
Opportunities in technology also include opportunities in the frontier technologies of 5G, Big data analytics, Quantum computing, Block-chain and Internet of things: PM @narendramodi

— PMO India (@PMOIndia) July 22, 2020
Blockchain technology hasn't had a big breakthrough in India, unlike other modern technologies, though giant companies like Tata Consultancy Services (TCS) and Wipro have taken some big strides in blockchain adoption. In fact, the adoption rate is quite slow when compared to rival countries like China and the US. Therefore, a tweet coming from the head of the state could just prove to be the big push the industry needed. Reacting to the PMO's tweet, Nischal Shetty, founder and CEO of India's premier crypto exchange WazirX, retweeted that the prime minister speaking about blockchain gives more reason to keep building crypto.
Great to hear that our PM has spoken about "Blockchain" as a technology that India should look at

Even more reason to build for Crypto 🚀#IndiaWantsCrypto https://t.co/DBq9fOqTbR

— Nischal (WazirX) ⚡️ (@NischalShetty) July 22, 2020
India has been one of those countries that have been accepting blockchain, but is still quite resistant towards crypto, much like China. Until quite recently, there was a restriction on banks that prevented them from serving crypto businesses, despite the fact that the country's biggest tech conglomerate, TCS has had big partnerships with the likes of Ripple.
However, recent developments in India and abroad seem to indicate that things could get better for crypto in the coming days. The ruling BJP government has always been pushing for a digital revolution, and therefore, the support for blockchain from the government was, more or less, expected.