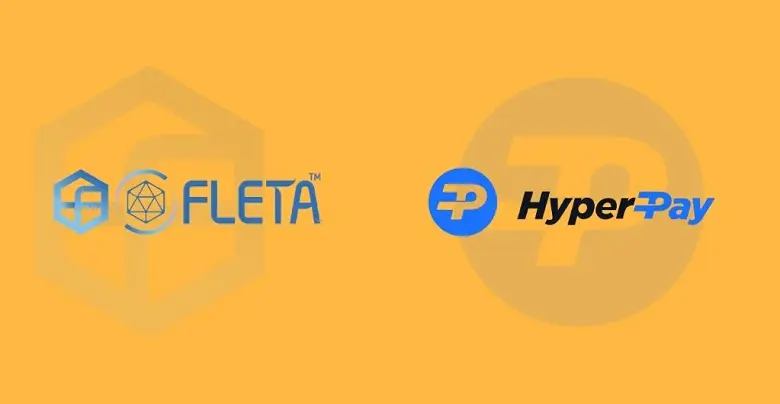 Decentralized applications infrastructure network FLETACHAIN announced on Wednesday that it has partnered with multi-currency payments solutions wallet HyperPay, the world's first 4-in-1 crypto wallet. In the official tweet, FLETA stated that the partnership with HyperPay would help its community members to access advanced security and high-quality services for their assets.
FLETA partners with @Hyperpay_tech, the world's first four-in-one digital asset wallet. HyperPay is a global cryptocurrency wallet that can help our community members with its exceptional services and advanced security of assets😄https://t.co/68HVd50N93

— FLETACHAIN (@fletachain) August 26, 2020
In the official Medium post, FLETA informed that the partnership with HyperPay is particularly aimed for the international participants of its ecosystem. It further added that while the collaboration will help its supporters to access better services and security, it will also help FLETA to widen its ecosystem on the global level, especially in HyperPay's home country China. The partnership will also allow both parties to interact with each other's networks.
FLETA is based on the all-new Proof-of-Formulation consensus architecture and is among the fastest-growing dApp infrastructure platforms. As per the Medium post, the company is heavily focused on improving its international presence by bringing advanced services and high-level protection for the digital assets of its users.
HyperPay is among the major crypto payment wallets coming out of Asia, managing assets worth over 1 billion dollars, and has executed more than 310 million transactions. HyperPay is renowned for its high-level security, which includes round-the-clock surveillance by digital asset security experts, multi-signature deposits, offline storage of 80% of the funds, etc.