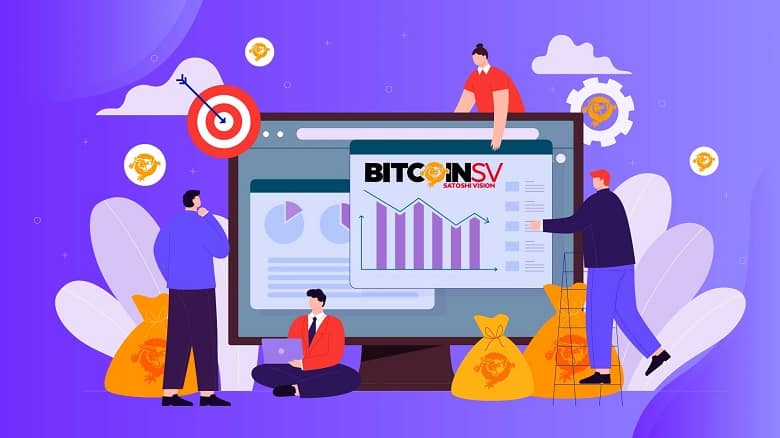 Bitcoin SV forked out of Bitcoin Cash is usually having a slight distinct momentum than Bitcoin and is currently trading with a bearish crossover below $200 at $190.8. However, it was just at the onset of the month when BSV/USD was hitting a 5-month high around $260, but due to no momentum, Bitcoin SV is back to trading below $200.
However, BSV is one of the top 10 cryptos of the global market and is slightly more volatile when compared to Bitcoin Cash and Bitcoin. BSV is currently holding a market cap of over $3.5 billion but has been on a constant lower high pattern over the past week.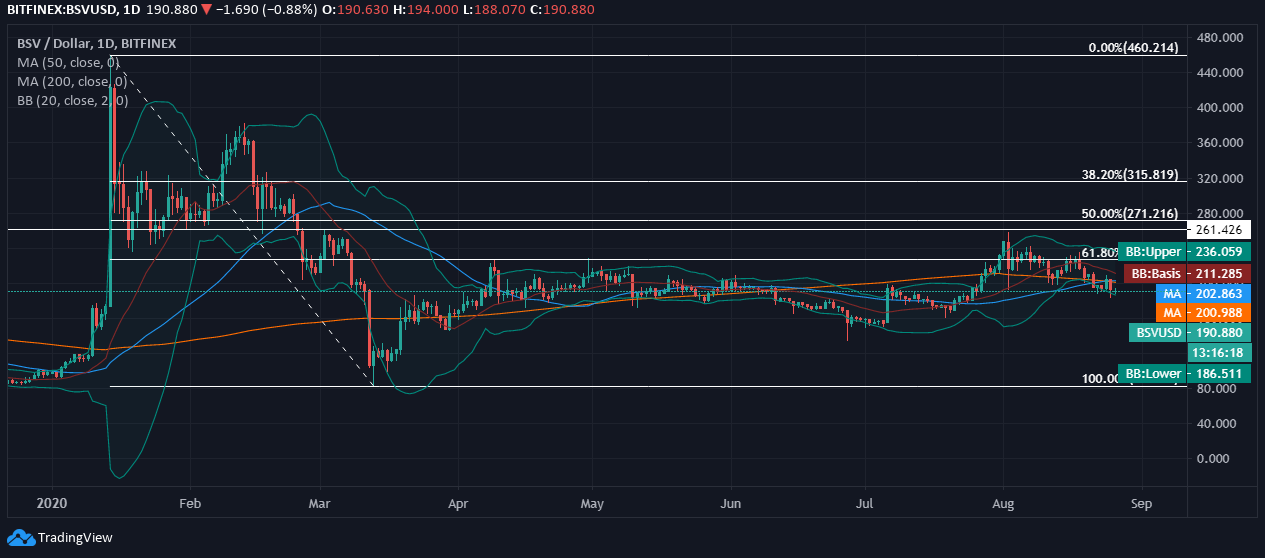 After having traded with a flattish trend, Bitcoin SV is strengthened from a sluggish move to trade above $260 and mark the progress of over 200% in 5 months. However, due to a lack of steady momentum, it is testing supports below 61.80% Fib level with a bearish wave. In this regard, the BSV/USD price trend is hitting the lower Bollinger Band with a bearish candlewick and holds no support from 50-day and 200-day daily MAs after sliding from $200.
However, the coin's current absurd move will not ignore the fact that it marked a complete bullish divergence at above $450, at the onset of the ongoing year against the greenback and has complete potential to fetch exponential returns.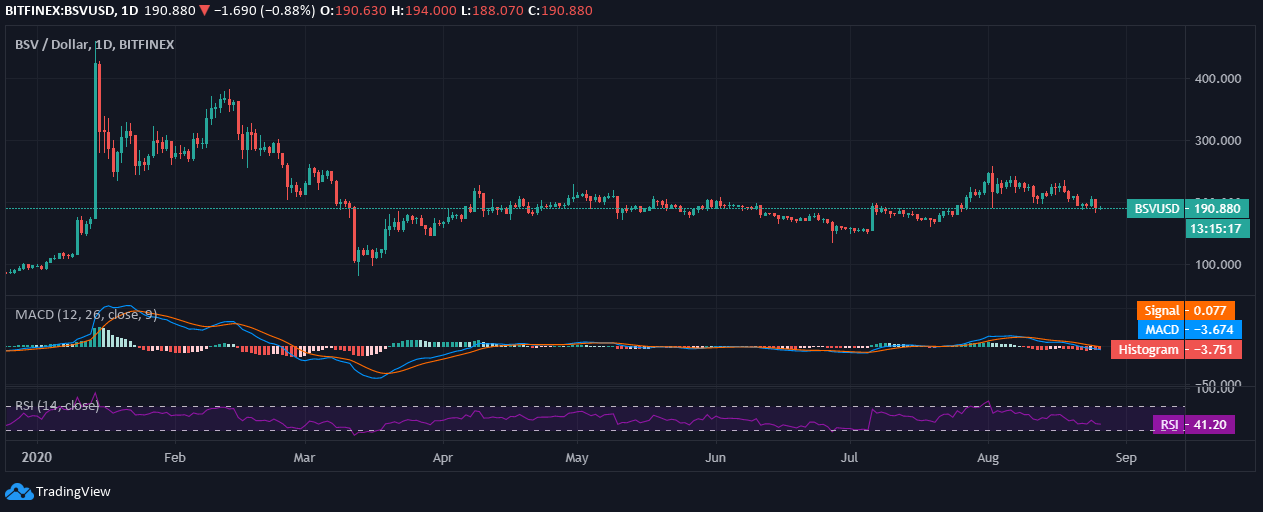 After dipping from the recent 5-month high above $260, Bitcoin SV price is now trading with a bearish divergence on the daily MACD chart, and the signal line crosses above the MACD line. The RSI of BSV is inclined towards the support area at 41.20 but is away from hitting the lower extremity. According to the current momentum, the major support and resistance to watch out lies at $175 and $200, respectively.