Privacy News
Google Chrome's DNA has Become More Intuitive and Secure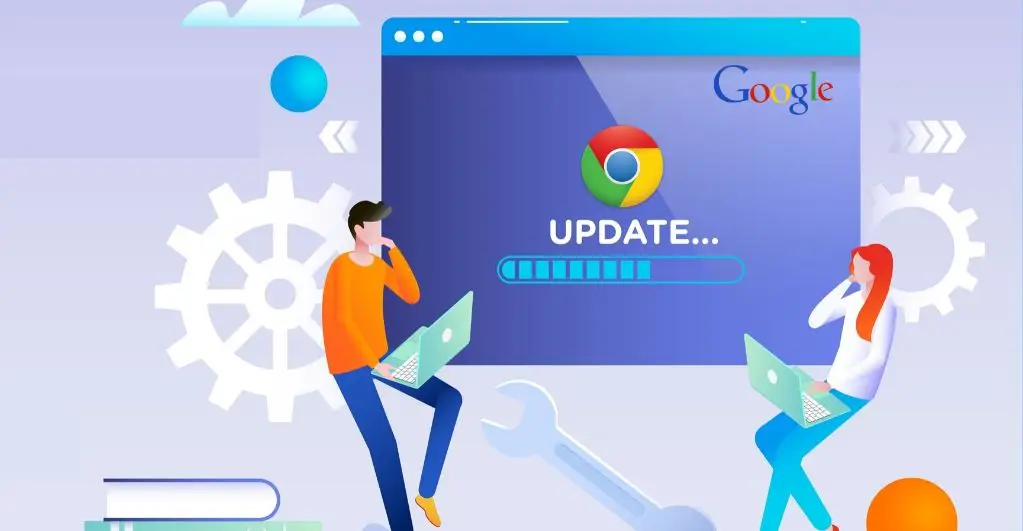 A few days ago, Google Chrome announced the latest changes to its platform to offer its users a greater sense of control and security. It has introduced new tools and a fantastic new revamp to its privacy and security design element for desktop. Chrome is already famous for its ambition to keep its users safe on the web, and with its latest announcement, it has only enforced it further.
Here are the new changes that you will get to see at Chrome:
1. User-friendly controls:
Chrome has redesigned its controls by simplifying the language and visuals further to make it all the more easy to use. Here is peek through:
Cookies have become more manageable:
The user will get a greater control on when and if they will be used on any website. Further, the user can also block third party cookies all together in both the regular and incognito modes. Also, there is an option to block all cookies on websites of their choice.
'Settings' section is reorganized:
The latest changes involve reorganizing the setting section to make the controls related to the sensitive website permission more visible and accessible. It involves things like location access permission, camera/ and microphone permission, notification permission, etc. 'Most recent permissions' activity section is also introduced.
From 'People' to 'You and Google':
In the settings section where previously there used to be a 'People' tab, now you will find 'You and Google' option. It will help you to locate sync controls to manage what and how much data is shared with Google to store and across all your devices.
'Clear Browsing Data' reshuffle:
Clear Browsing Data control is heavily used by many users, therefore Google decided to move this control to the top of the Privacy & Security section.
2. Security Checks:
The new changes will inform the users about any possibility of password compromise that were requested to Google to remember. Methods to fix are also mentioned.
The new safety control will alarm the user before they visit any potentially harmful website or before downloading any dangerous element from the web. In case any dangerous extensions get on your device Chrome will assist you in getting rid of it.\
When your Chrome is updated with the latest safety protection, the safety check tool is enabled with the quality to maintain an up-to-date version of Chrome.
3. Third-party cookie controls in Incognito mode
The incognito mode of Chrome has always strived to offer greater online protection and privacy to its users. Before every time a user used to close an incognito tab, Chrome used to delete all the browsing history. With the latest changes, Chrome is going to block the third party cookies by default.
In addition, you will also get strong control on the new tab page. If you wish to allow third party cookies for any specific websites, then you can do so by clicking the 'eye' icon in the address bar. This feature will first appear on desktops and then will gradually spread to other devices.
4. Extensions have found a new home!
With the latest changes to Chrome, the extensions will be found in a new puzzle icon on the toolbar. All your extensions will be neatly placed in this icon while simultaneously giving you more control over your extensions.
Further, you can pin your hand picked extensions on the toolbar. Through the menu option you can check the data these extensions can access.
5.    Enhanced Safe Web Browsing and Secure DNS:
Chrome has launched two major security upgrades. The user can choose them as per their requirement. They are:
This brings in more customized and proactive protections from online threats like phishing, malware, and other online threats. Turning ON this tool, the user can get Chrome proactively check web pages, downloads for any threats. While being signed in the user can enjoy even better wholesome protection on such matters. Google is planning to add more specifics to this security feature such as- alerts for file downloads, cross-product alerts and phishing sites.
Secure DNS (Domain Name System):
This is for improving security and privacy while one browses. The new feature will use "DNS over HTTPS to encrypt" DNS, as per reports. This is a good feature to safeguard a user against web threats and privacy intrusion. It is a default feature with the latest Chrome update, if your service provider supports it. Further, it allows the user to tweak the advanced security sections.
All of the above features will first land the desktop in the coming weeks. Go ahead, and enjoy the fresh redesigned and security focused new Chrome update.