Holo News
HOLO Is Expecting a Bullish Momentum if the Price Closes Above $0.0049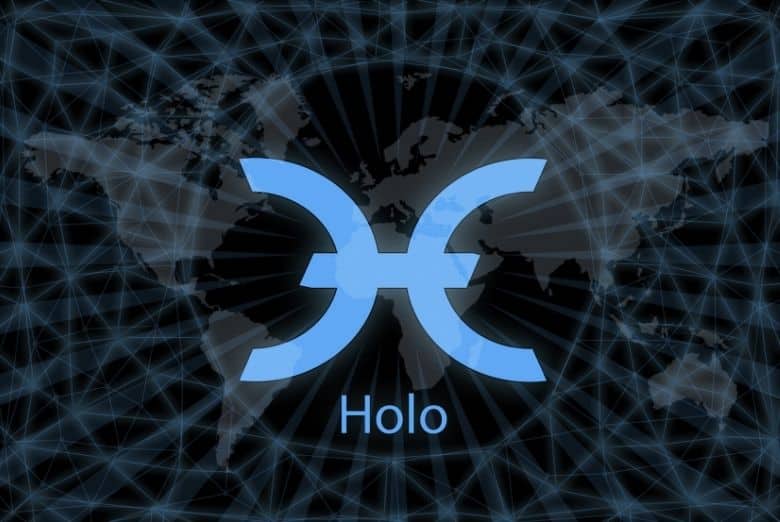 HOLO has mounted during the previous year and has reached its peak of $0.169. However, from the last week of November, the coin has started to decline and has reached its lows of $0.004. The price got breached the downtrend line, but later, it faced correction. 
The HOT coin price is getting tested at the support line but has failed to rise or decline further. The price is moving in consolidated momentum from January 21. From the last November till date, the coin has registered a massive fall. In the 4-hour time frame chart, there was the formation of a bearish engulfing pattern yesterday.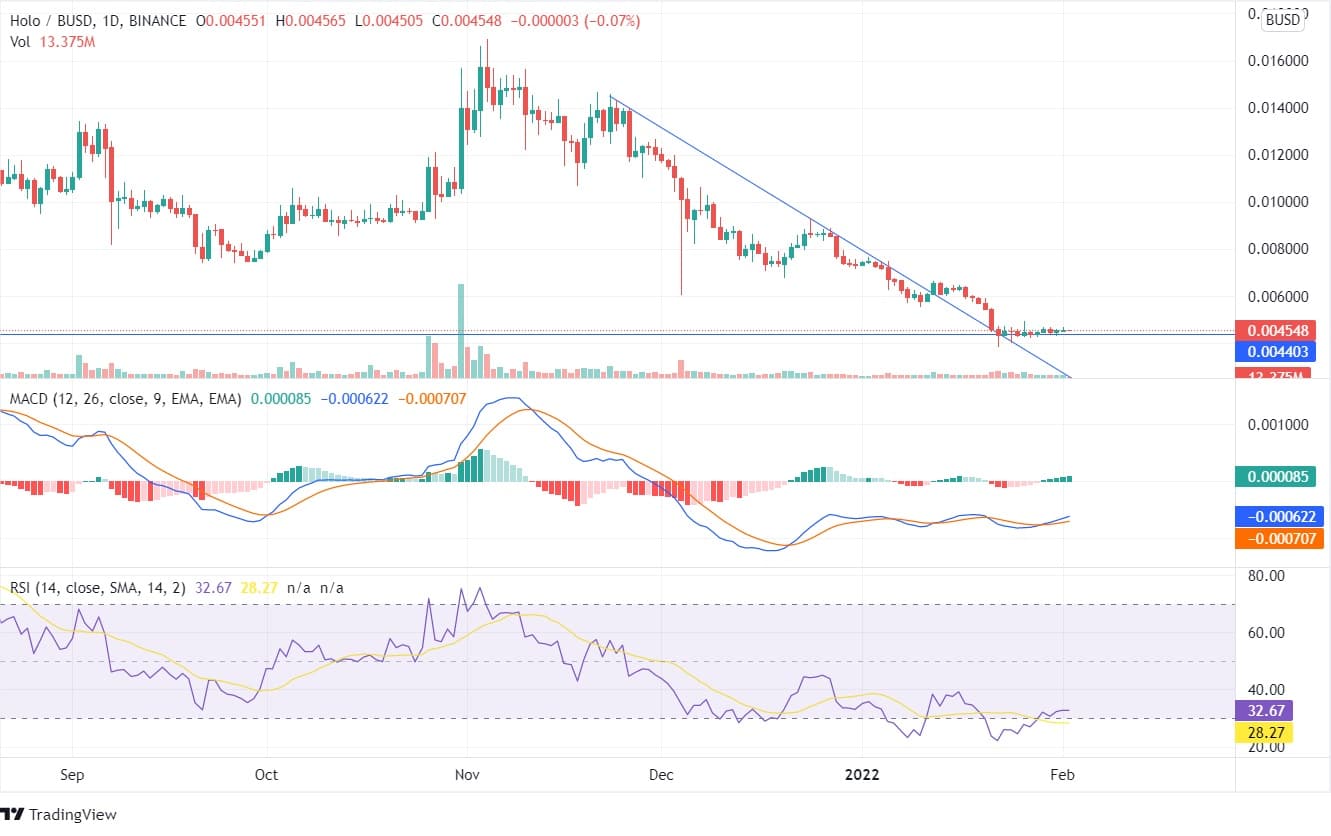 On the daily chart, the MACD line overpowers the signal line, which indicates a bullish signal. The RSI indicator being at 32, has turned from its oversold zone and may head towards the overbought zone. An uptrend can be expected if the Holo price closes above $0.0049 and may reach its first resistance of $0.006. The volume is neither in the favor of bears nor bulls. As per the Holo price prediction, the price is taking the back of the robust support line, and during the entire previous year, the coin has not fallen below the support line.
On the weekly chart, the price of Holo coin is outside the premise of the downtrend line but any of the forming candles couldn't close above the previous candles. The previous week's candle shows a price movement of 22.5%. The technical parameters are already in the bearish zone since December 06, 2021, after which the coin has declined 135%. The coin is revolving at the support line, and is at its crucial point of an upward or downtrend based on the price closing above the swing high of $0.0049 or below the swing low of $0.0040. According to the Holo price prediction, investors should wait for the upcoming candles before investing as the price closes above or below the previous high or low.