Finance News
Hong Kong Finance Secretary States, "No Plans to Change U.S. Dollar Peg"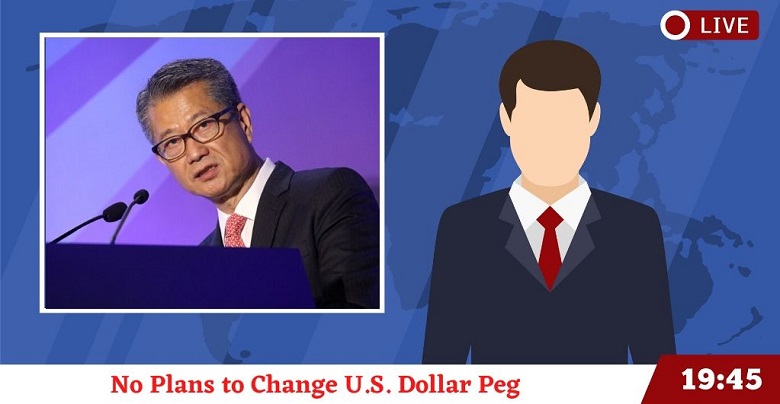 Hong Kong seems to have no plans to make changes in its currency's peg to the U.S. dollar. The Asian hub of finance states that they haven't witnessed any "obvious" capital outrush after Washington has moved to strip the city, stated the finance secretary of the country.
Paul Chan spoke on Monday that the higher authorities were confidently defending the dollar exchange rate in Hong Kong. He further added that the capital would freely flow in and out of Hong Kong.
The linked exchange rate system of Hong Kong is supported by the U.S. $440 billion for numerous foreign exchange reserves that are backed by the country. Chan quoted that the system is experiencing the test of time and is not much co-related to U.S. policies.
The threatening U.S. sanction has somewhere led to a little market disruption. As a response to the U.S. threat on imposing sanctions against Hong Kong, Chan said that the U.S. would have a very limited impact on Hong Kong's exports and imports of goods.
The national security legislation is currently aiming to bring peace back to Hong Kong and make way for a safe and stable business market. Chan stated that the business doesn't have to worry about it.