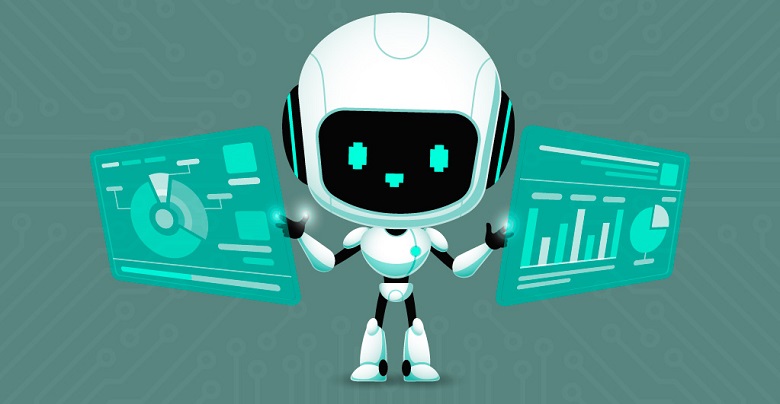 When Artificial Intelligence took its first tottering steps, the reaction of the world was "unbelievable." Many raised ethical issues like the cloning of human beings. But today, it has become an integral part of everyday life, making daily work easier and more efficient in numerous fields.
A.I. is an approach where a computer, a product, or a robot is programmed to think like a smart human being and learn, decide, and work to solve problems. It also analyses outputs of intelligent software systems. A.I. aims to take computer functioning to the next level to replicate human knowledge, learning, reasoning, problem-solving, and the ability to move and influence objects. It is relevant in the areas of science, mathematics, linguistics, philosophy, and psychology and is based on statistics, probability, and economics.
The Role of A.I. in Business Intelligence Applications
Artificial Intelligence has opened up a world of opportunities for businesses with its cutting-edge capabilities. These have taken the form of Chatbots, Virtual Assistants, and business intelligence bots, Predictive Analysis, Pattern Recognition, Voice Recognition, and targeted online advertising. Based on these aspects, Artificial Intelligence has made a major impact on three key Business Intelligence Applications.
Work Automation – It is estimated that in the U.S. alone, there has been a cut of over 9 million manufacturing jobs due to AI-driven work automation. Manufacturing companies are optimizing the use of resources through A.I. technologies. For example, smart sensors installed in machines transmit information in real-time about their functioning and the need for servicing. This considerably reduces break-downs and lowers downtime. Further, companies are improving productivity, reducing costs, and creating more specialized jobs by combining the Internet of Things (IoT) with Artificial Intelligence.
Customer Service – This is an area that has benefitted the most from Artificial Intelligence. With the exponential growth in smartphone usage, online retail transactions too have increased dramatically. Simultaneously, there has been a huge spike in the usage of messaging apps and social media usage. Instead of hiring manpower at high costs to meet customer needs, business enterprises are heavily investing in Artificial Intelligence and Chatbots to service and interact with customers. Apart from superior customer service, clients get access to enterprises round the clock.
Sales and Marketing – A.I. is playing a significant role in sales and marketing. Today, marketing personnel automate most of their routine work through acquired data and focus more on increasing sales and customer satisfaction.
Based on these Business Intelligence Applications, a look at how A.I. is increasing enterprise operating efficiencies will now be in order.
How A.I. is Transforming Business Intelligence
Since Artificial Intelligence is here to stay, how are businesses transforming their working environment to improve productivity and profitability?
Here are some issues that can be addressed optimally.
Offer online shoppers and other customers a personalized experience based on insights provided by AI-driven data that analyzes online purchasing patterns and customer behavior.
Automate and speedup interaction with customers through email marketing, online chats, and social media messaging that previously needed human intervention.
Make accurate sales forecasts and business predictions. Artificial Intelligence helps to precisely estimate customer data, sales volumes, inventory management, and product demands.
Companies can use AI-powered mobile apps to provide guidance to large numbers of customers in real-time and offer personalized services.
Increase productivity and performance in various areas through AI-powered automation in robotics. Examples include automated inventory management and quick hotel check-ins.
These points are just a few examples and not a comprehensive list of how Artificial Intelligence is shaping the modern business environment.
The growth of machine learning or Artificial Intelligence has helped business analysts to entrust most of their repetitive and tedious tasks to computers. It frees up their time to focus more on core activities and implement their more advanced analytical skills for the betterment of their organization. This is borne out by a 2019 study in the U.S., where 72% of business leaders considered Artificial Intelligence to be a major advantage.