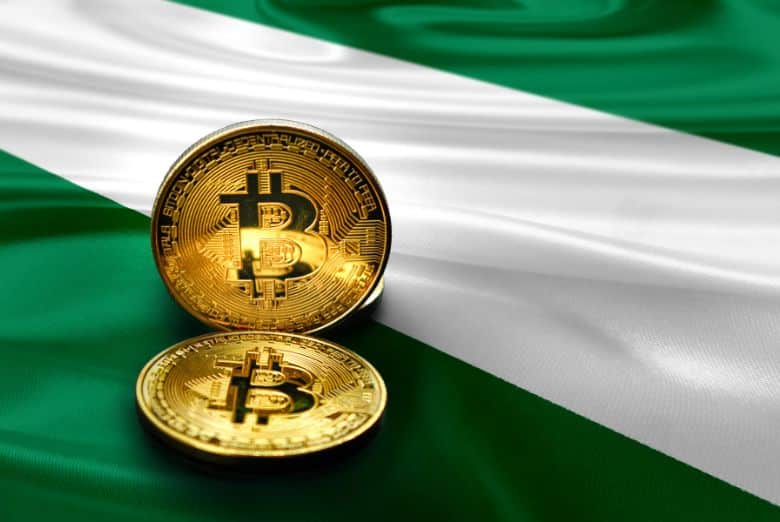 Even in 2023, financial inclusion will be a well-known issue globally, with about 1.7 billion people still underbanked and around 2.3 billion financially excluded. Financial users in Nigeria did not have access to financial services prior to crypto adoption. Many studies have revealed a staggering growth in crypto exchanges in Nigeria. This has boosted financial inclusion and fueled access to affordable crypto-based financial services.
According to KuCoin's report, many Nigerians have started to use cryptocurrencies as an alternative to transfer and store digital assets. Around 35% of the population in Nigeria, aged between 18 and 60 years old, have either traded or owned cryptocurrencies in the last six months. One critical reason Nigerian traders seek to diversify local currencies into crypto assets is to counter rising inflation.
In this article, we will look into the need for financial inclusion in Nigeria and how crypto exchanges promote the idea.
The Need for Financial Inclusion in Nigeria
Financial inclusion refers to the process of welcoming more members into exclusive clubs and financial services, making affordable financial services like credit, crypto exchanges, payments, and insurance to financially excluded individuals. The quest for cryptocurrencies or cryptocurrency exchanges in Nigeria is a drive toward remodeling the entire financial system so that every citizen feels included. Using cryptocurrencies through authorized guarantors has the ability to widen the capacity and entrance for Nigerians in various financially inclusive activities. There are many reasons why the growth of crypto exchanges in Nigeria is necessary for financial inclusion.
To begin with, crypto helps alleviate poverty through financial inclusion and accelerate economic recovery in both rural and urban areas. Financial inclusion is essential for sustainable development and to improve the quality of life for Nigerian citizens. Economies with low financial inclusion have declining economic growth, and companies struggle to make business productions. With the use of the best crypto exchange in Nigeria, people will be able to transfer their funds in the form of digital assets from one place to another in the most time-efficient and cost-effective manner. The rise of the crypto exchange Nigeria has significantly contributed to the acceptance of cryptocurrencies as a method of payment.
How Cryptocurrency is Promoting Financial Inclusion in Nigeria
Cryptocurrencies play a vital role in promoting financial inclusion and providing access to financial services for the unbanked population in Nigeria, who may have just a basic bank account but lack access to other traditional and modern financial services. Undoubtedly, the expansion of the best crypto exchange in Nigeria has resulted in increased financial inclusion. People can send money without any intermediaries in the most effective and affordable way using cryptocurrencies and blockchain. This has also significantly improved the standard of living for most Nigerians.
More businesses and traders around the world have started to accept cryptocurrencies as a secure mode of payment. Cryptocurrencies are decentralized and have a limited supply, which makes them immune to inflation pressures. In addition, no central authorities dictate the amount of money that needs to be printed every year, which can devalue fiat currencies and cause inflationary pressures. This is not possible with cryptocurrencies.
Along with bringing more people into the financial system, crypto assets can be used to make transactions, store value, and make other financial products. This helps the economy grow through development and innovation in areas like banking and finance. As crypto gives people all over Africa new jobs, many Nigerians have also seen their job opportunities grow.
The Role of Crypto Exchanges in Promoting Financial Inclusion
When it comes to cryptocurrency exchange in Nigeria and financial inclusion, there are many different stories out there, and each one focuses on a certain set of needs. The unbanked and underbanked populations are frequently combined when discussing the best crypto exchange Nigeria and financial inclusion. These groups may have quite diverse cryptocurrency usage rates as well as different financial goals and requirements. Nonetheless, Nigeria crypto exchanges enable easy access to financial services and provide a safe manner of performing simple financial transactions for the unbanked population.
Many believe cryptocurrency exchanges can be used to build wealth instead of simply making it available as a payment method. People need to hold on to their crypto or trade and invest in it using the best crypto exchanges in Nigeria instead of spending it on transactions every day. Crypto exchanges definitely provide financial transparency with reduced corruption, as transactions operate on a transparent, decentralized public ledger that helps increase trust in financial systems around the world and provides banking services to Nigerian traders without the need for any intermediaries like the government, banks, credit card companies, or other financial institutions.
Conclusion 
The Securities Exchange Commission of Nigeria has now released updated regulations for cryptocurrency exchange and custody in the country. It will be possible for Nigerian traders to buy and sell their preferred cryptocurrencies in the future thanks to the creation of new legislation for crypto-related firms. The unbanked population, which has yet to be able to access financial services, would greatly benefit from growing financial inclusion because Nigeria is one of the leading countries to adopt crypto on a wide scale. Cryptocurrencies will undoubtedly accelerate Nigeria's economic development and prove to be a more sophisticated and effective mode of payment on the country's numerous crypto exchanges.