Cryptocurrency News
Nischal Shetty Says Major Reason for Crypto Price Increase is Rising Demand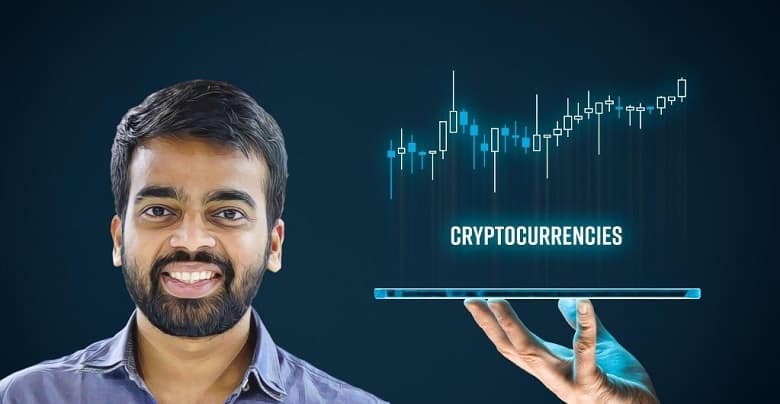 The crypto industry witnessed a sort of bullish trend in the last few days, and the first time since February, Bitcoin prices have crossed the $10,000 mark. Unlike previous times, the trend has held up this time, and at the time of writing this article, BTC is trading over $11,000. This increase in price, according to WazirX Exchange CEO Nischal Shetty, is due to the growing demand among both, mainstream investors and institutional investors.
Day 636

Two major reasons for increase in Crypto prices:

– Rising demand from mainstream users

– Rising demand from institutional investors

The world is looking at crypto as a viable investment option.

We're seeing similar demand in India#IndiaWantsCrypto

— Nischal (WazirX) ⚡️ (@NischalShetty) July 29, 2020
The crypto industry had had a bad rep among major investors because of the tremendous downfall from the peak throughout 2018. However, prices have more or less stabilized in the latter half of 2019, and BTC has been hovering between $9,500 – $10,500. This has somewhat restored the trust, and investors have again started to look at crypto as a viable investment option, Shetty added.
A couple of weeks ago, Kashif Raza, co-founder, and editor of Indian crypto media platform Crypto Kanoon stated that the institutional investors in the US are diverting 1% of their total portfolio towards Bitcoin. He had said if that happens, the BTC market cap would cross $1 trillion, and the prices could easily cross $50,000.
#Bitcoin price at $50,000#Bitcoin Marketcap at $1Trillion.

Watch #2minutekibaat to know more!

Episode-9, Powered by: @zebpay

Link for Zebpay➡️ https://t.co/aQC8bXr8bz pic.twitter.com/qIrFnE7roZ

— Crypto Kanoon (@cryptokanoon) June 25, 2020
If the trend continues to hold ground, and predictions about institutional investors moving towards crypto stay true, the industry could witness the biggest Bitcoin boom of all time. Kashif quoted hedge fund manager Paul Tudor Jones who said that 1% of the total fund his hedge fund company manages is invested in Bitcoin. Jones had also hinted that many other hedge fund managers were thinking on the same line.
Also, the economic slowdown has exposed the stock market, and just after a decade since the global economic crisis of 2008, we are on the verge of yet another shocker. USD is going down steadily, so are stocks and oil, which is why Bitcoin and gold are emerging as a safe bet.