Casino News
How Online Casinos Have Performed COVID-19 Pandemic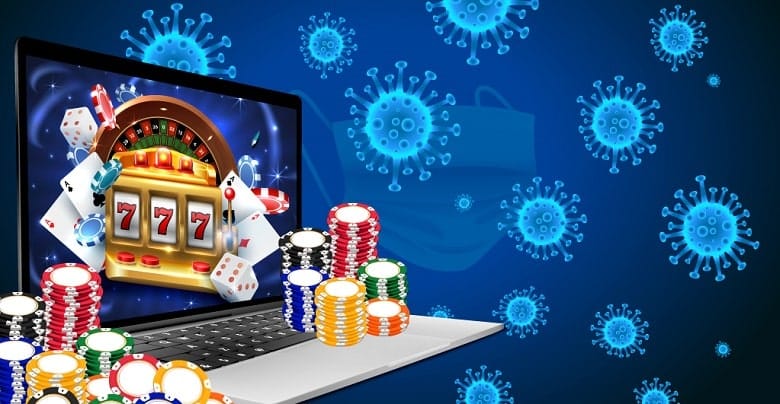 The global pandemics of COVID-19 changed every aspect of our lives. It affected our way of living, the economy, and even our mental health. As it continues to take its toll on almost any industry in the second part of 2020, online gambling is one of the few that is experiencing growth at the moment. In this article, we will analyze which segments of the online casino industry are the most successful currently and how that affects the gambling industry and the risk of gambling addiction.
The Effect of Lockdown
Many European countries, especially Spain and Italy, experienced a lockdown during the first wave of COVID-19. The lockdown affected our social life and entertainment industry, including sports. Almost all leagues in significant sports were halted, so casual and professional sports bettors needed to find another hobby.
During the past few months, many casual bettors transferred to online casinos. Although gambling and sports betting encountered difficulties and declined, like many others, online gambling flourished as a consequence.
When land-based shops and casinos had to close their doors during the night, or even completely, we experienced a real boom of online casino registrations, the biggest in a decade! Furthermore, gambling affiliates and other types of gambling communities emerged on the scene as a consequence.
The Numbers are Staggering
During the first wave in Great Britain, when sports bettors were left without many options to bet on, we've seen exciting trends. In January, the search interest in online casinos hit an all-time high and continued rising. Until March, the betting on real events experienced a drop of over 30% compared to the same time last year. Interestingly, during this time, the most significant growth was recorded by virtual betting, with over 40% rise compared to the same period in 2019. Other big climbers were poker, with nearly 40%, and slots with 25%, while other casino games recorded a minuscule growth of less than 5%.
It seems that sports bettors mostly stayed out of the casino and even bet on virtual sports as the presumed best substitute for real-event betting.
The trend continued in April as well, where virtual betting skyrocketed and recorded an 88% growth compared to April 2019. Betting on real events continued its fall as a consequence, while poker was another big winner from this time, with over 50% growth. Slots and other casino games continued their steady rise, but they didn't explode like poker and virtual betting.
After May and on, most popular sports and leagues slowly found their way back, so betting on real events started to replace betting on virtual sports. We see a complete correlation between these two types of betting, which isn't surprising. In the US, sports betting set some records in September, and we expect these trends to continue as sports find their "new normal."
These data shows that most of gamblers were sticking to their habits, and if they had to replace it, they did it with the closest possible thing. So, poker players who were playing in land casinos just switched to online poker, sports bettors started betting on virtual sports, while land casino slot lovers began to play online slots.
The Consequences and the Aftermath
As we all know, COVID-19 affected every aspect of our daily life. We enjoyed brief returns to normality in the second part of the year, but we should be aware that the pandemic is not over. If we talk about gambling, gamblers overall claim to gamble at the same rate as before, but the statistics show that players are spending more time and money on these activities.
Gambling addiction is a real threat and every gambling provider should stick to responsible gambling policy and minimize the risk.