Gambling News
How Are Cryptocurrencies Revolutionizing Online Gambling?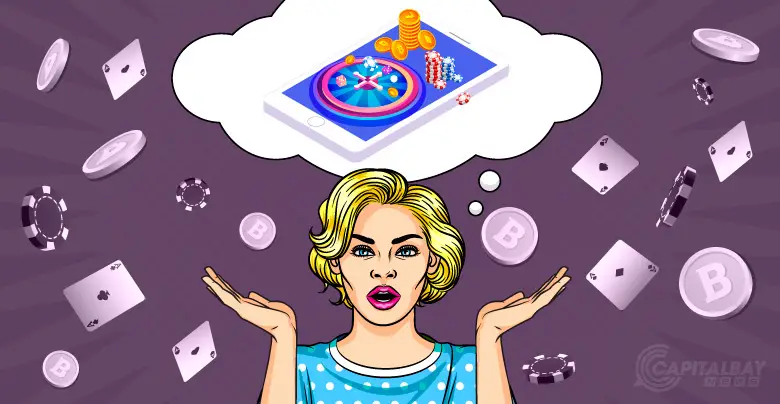 Online gambling allows people to enjoy placing bets from anywhere in the world. According to CryptoManiaks, cryptocurrencies will help people save on fees and speed up transfer times.
Nevertheless, cryptocurrencies may not be changing online gambling for the better.
If you're wondering about the pros and cons of cryptocurrencies in online gambling, this article will reveal some of them and explore how crypto is changing gambling forever.
Cryptocurrencies in Online Gambling—The Good
The good ways in which cryptocurrencies are changing online gambling are simple:
Cryptocurrencies have lower fees than fiat
Depositing and withdrawing cryptocurrencies incurs fewer fees than those charged for wire transfers and similar services.
Cryptocurrencies are faster than fiat
Depositing and withdrawing cryptocurrencies can take as little as a few seconds and usually not more than an hour (for BTC).
Fiat currencies can take 24 hours up to a week, depending on if you're using SWIFT, ACH, or wire transfers.
Cryptocurrencies can offer anonymity
If you find an online gambling platform that accepts cryptocurrencies, then it may also offer anonymous accounts. Anonymous accounts can stay anonymous if you deposit and withdraw only in cryptocurrencies. 
Gambling with fiat will always require KYC, AML, and other security measures that online gambling platforms must comply with to operate. 
Overall, online gambling sites are including cryptocurrencies as a funding option. 
There's nothing illegal about accepting cryptocurrencies as a form of payment. After all, cryptocurrencies are simply another way to move value. 
Online gambling sites benefit from this change by reducing their internal fees and fees associated with accepting payments.
Cryptocurrencies in Online Gambling—The Bad
As with any new technology, there are a few problems with cryptocurrencies being used by online gambling platforms. 
Cryptocurrencies are volatile
If you win big in a poker room or blackjack or a casino game—and you're using fiat—then you keep the number of your winnings stable.
However, if you use cryptocurrencies then you might be affected by crypto's volatility.
If you win big and then go to withdraw your winning, then you might be stuck withdrawing your winnings over an extended period of time.
During that time the price of your crypto holdings might fluctuate. If the price plummets, your winnings might disappear or even go into the negative. 
Naturally, the price could rise as well. If the price rises, your winnings may increase.
There are no chargebacks in cryptocurrencies 
If you play with fiat money, you can always request a chargeback on your credit or debit card. 
You need to be careful depositing and withdrawing cryptocurrencies. That's because cryptocurrency addresses can be complicated—if you make an error, you may never see your money again.
Make sure to always double and even triple check the address you are sending your funds to as well as the address you're receiving funds into. 
The best method is to use a QR code or at least copy/paste. Even then, you should double-check your addresses. 
Cryptocurrencies in Online Gambling—The Ugly Side
The last concern with the way cryptocurrencies are changing online gambling is the proliferation of scams. Cryptocurrencies have experienced scams, hacks, and myriad problems since their creation. Online gambling sites have also been plagued by scams and hacks.
Now, when the two combine, they form a new ground for fresh scams and hacks to take place.
A recent Casino News article brought up a few tips to watch for:
If you stumble upon a casino offering bonuses that are too good to be true, take your time to read some reviews. If the majority of users define it as unreliable, that should be a giant red flag warning you to think twice before making a deposit.

Check how long the casino has been operating. Read reviews from current users and make sure the site hasn't been blacklisted. If there is a live chat option available, don't hesitate to ask the customer care agents for assistance.
Fortunately, the Cryptomaniaks article listed several reputable sites. Those sites provide online gambling services coupled with cryptocurrency payments in a legitimate and verified manner.
The bottom line is that cryptocurrencies are here to stay, not just for online gambling but also as a new financial revolution.