Casino News
India Releases Its U-17 Women's World Cup Roster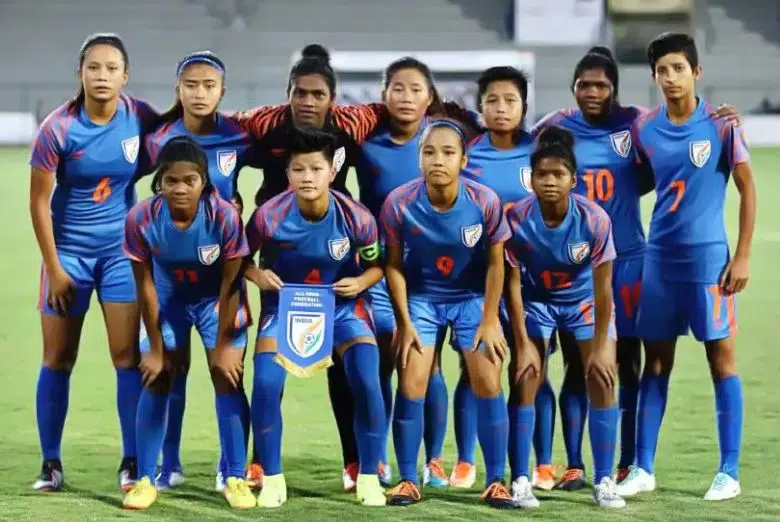 India to host the upcoming Women's Under-17 World Cup with its team categorized in Group A. Thomas Dennerby, the Head Coach of India's Under-17 Women's squad, announced the team listing ahead of the tournament. Some names are Monalisha Devi Moirangthem, Nitu Linda, and Babina Devi Lisham.
India's team features in the tournament for the first time. Thomas Dennerby has accepted that they are not the favorites to win; however, this puts pressure on the opponents instead of Team India.
Other teams in Group A are the USA, Morocco, and Brazil. India will play the USA on October 11, 2022. Morocco and Brazil will meet India on October 14 and 17, respectively.
Thomas Dennerby believes this is a unique chance for the team to prove that they are ready for the sport and will not allow anyone to run over them. Girls will only have to focus on the game, as everything else is held back once a team lands on the field.
Further adding a few statements on a similar line, Thomas Dennerby said that performance is the key. He is hopeful that girls will play with confidence without getting nervous.
The Women's Under-17 World Cup will conclude on October 30, 2022.
On the other side, FIFA has announced the line-up of performers for FIFA World Cup Qatar 2022. Shakira and Jennifer Lopez have been confirmed to set the stage on fire. Nora Fatehi joins them in the line-up, becoming the only actor representing India and Southeast Asia. Their performances will be held in December, and preparations are already in full swing. Nora Fatehi will reportedly sing the theme song in Hindi. A glimpse of the same can be caught in the teaser for the tournament.
The FIFA World Cup is around the corner, and FIFA betting sites across the internet have done their preparations to gather a large crowd on their platforms. Excitement will surpass its current highest level as the tournament continues to come closer.
Qatar will kick start the tournament by playing Ecuador on November 20, 2022. Both teams are from Group A and share the space with Senegal & Netherlands. There are 7 more groups to bring the total number of teams to 32.
The final will be held on December 18, 2022, between two teams who make their way to the top two positions. Brazil is currently the favorite team to win the tournament. France follows Brazil in the second position, with Argentina in the third position.
Brazil has won the tournament five times; however, their performance has not been that of a winner since 2002. The team still continues to remain everyone's favorite. The question if Messi can finally get his hands on the trophy is a hot topic for every fan.
Argentina has won the tournament two times and needs to replicate the model of success to take the cup home.