Forex News
How to Choose the Best Forex Trading Platform?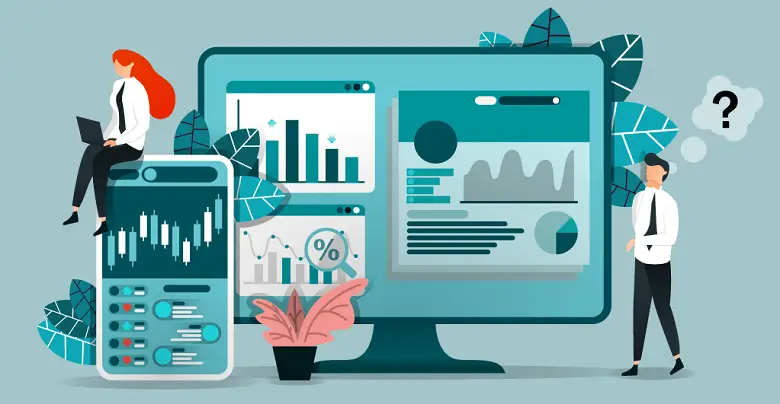 As you are going to put your hard-earned money into trading, you should always ensure that the forex trading platform you are starting trading on is reputed. You don't need to make the right decision, even if you have checked all the trading platform details along with its ratings.
What Is Forex Trading?
The foreign exchange is a place where currencies are traded for various purposes like for trade, for businesses, or for just making a profit. Before the widespread use of the internet, currency trading was challenging. The only currency traders were big corporations having a lot of capital. Now that we all have access to the internet, a retail market has emerged, making the exchange market accessible through brokers or banks. Most brokers present online to provide high leverage to the traders, which helps them in controlling large trades in just a small account balance. 
Foreign exchange trading includes buying and selling currencies. A few of the most traded currencies are the euro, yen, US dollars, and Swiss francs. Currencies are traded in pairs like GBP/AUD, USD/EUR, etc., in the forex market. The price of a currency goes up and down depending on the country's inflation, political stability, and trade. Most people trade in the forex market to earn a profit, but few others like to hedge currency risk and diversify their portfolio. 
Tips to Choose a Reliable Forex Trading Platform
There are many different things that you should keep in mind before selecting any trading platform online, some of which are:
Trading instruments – If you want to take full advantage of forex trading, you need to find a trading platform where you can invest in various financial markets. So before selecting a forex trading platform, you should verify whether it allows you to trade in a wide range of markets (stocks, commodities, ETFs, cryptocurrencies, etc.) or not. 
Regulation – A forex broker should be properly regulated and licensed. It will prevent you from getting involved in any scam. To check whether the forex trading platform is regulated or not, you need to visit their website. A decent broker will mention all the details regarding its license and regulation on its website.
Variety of trading accounts – A good forex trading broker will offer its customers various account types with diverse trading styles like high protection, various instruments, and big spreads. 
Top-notch customer service – A reputed forex trading platform needs to be reliable and trustworthy. So before selecting any broker randomly, make sure that the forex broker has good customer service or not. You can get such information by checking online reviews. A broker having a group of satisfied clients means a top-quality service. 
How to Find if the Trading Platform Is Regulated?
A regulated and licensed trading platform is an ideal platform to start forex trading. An online broker operating with full legal compliance is safest to begin trading on. Regulatory compliance ensures that all your financial and personal information is secure. A regulated entity risks losing its accredited status if it doesn't comply with the regulatory rules and safe trading practices. A decent broker will have all the details about its regulation and license mentioned on its website. 
Is It Okay to Completely Rely on the Forex Trading Platforms?
Most of us think Forex trading is simple. One trades one currency and exchanges it with another. However, it may not be as easy as you think as you need to have significant experience and skills to earn huge profits. 
Another thing that can boost your benefit in forex trading is understanding the trading platform and choosing the trusted & top trading brokers. As there are many online trading platforms, you need to rely on the right ones to maximize your profit and prevent getting scammed. 
Before getting started with forex trading, you should keep in mind that some risks are associated with it, like credit risk, a counterparty risk where a broker defaults in the payments that need to be made to the other parties, etc. 
Conclusion
Forex trading can be profitable, but whether your trading will succeed depends on the forex broker you select for trading. Before choosing a trading platform, you should check for the factors like trading tools, reliability, customer support, and fees. By choosing your broker carefully, you can prevent the problems like scams and outages.