Casino News
How To Get The Best Value From a Casino Bonus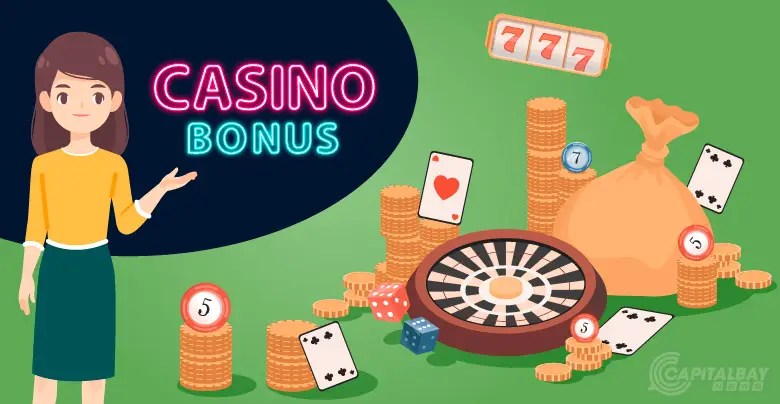 It's easy to get distracted by the promise of a bonus from an online casino. We see a welcome offer and it's tempting to accept it, but do you actually know what a good bonus looks like? Would you know which terms and conditions to avoid? 
In this article, we separate the good, bad and the ugly, to help you get the best value out of a casino bonus. We discuss the terms and conditions to avoid and when to avoid a casino bonus entirely. If you're looking for a new casino to play at, check out this list of new casino sites.
Free Bonuses Have No Financial Value
We are never going to discourage players from accepting a completely free bonus. Anything that is risk-free is worth claiming, but you have the next-to-no chance of taking any cash away. 
Free casino bonuses are there for fun purposes only. You will have a good time enjoying some free spins, and that's great. But if what you're looking for is a bonus that you could turn over and withdraw from, this is not it. Even as low as £5, a free bonus will have wagering requirements as high as £50. 
To put this into perspective, you would need to wager £250 from just £5 even to have a chance of withdrawing. This means that you will need to land a sizable amount to meet the turnover requirements in a handful of spins. This is incredibly difficult to do. We would recommend that you see a free bonus as a chance to get used to the casino before you spend anything.
Bigger Is Better
It seems like an obvious thing to say, but the bigger the bonus, the better it is. This comes down to turnover, again. A bigger bonus will give you more time, and thus more chance to complete wagering. 
You should always be looking for a 100% deposit match, and there's plenty of them out there. Avoid bonuses offering just 50%, especially on the first deposit. Reasonable wagering requirements on a £100 bonus would be 35x or below. Anything higher is more of an ask, but still, you have a much better chance than with a £5 free bonus with the same wagering rules.
They are harder to come by, but there are also 200% and 300% bonuses out there. If you can find a casino offering to triple your deposit, it's well worth doing. Just keep an eye on the terms and conditions, which we will go into in the next section.
There is no denying that a bigger deposit will guarantee better value. You're going to get a lot more out of a £100 bonus than a £30 one, for example. That said, doubling your money is never a bad thing, and you should never deposit more than you can afford.
Terms and Conditions to Avoid
Every casino bonus will have terms and conditions, and that's fine if they don't dramatically impact the value of the offer. That said, some terms can turn what seems like a good bonus into a pretty poor one. 
The first thing to look for is the maximum win stipulation. This will exist in terms of almost any casino bonus, but some are much lower than others. If you have a £100 bonus that stipulates the maximum win from the offer is just £100, it's a waste of time. You want to check that the maximum win isn't restricting.
Before you accept any bonus, remember to check the accepted payment methods. This catches a lot of players out, as most bonuses will exclude e-wallets like Neteller and Skril. If you don't check this first, you will be very disappointed after you deposit.