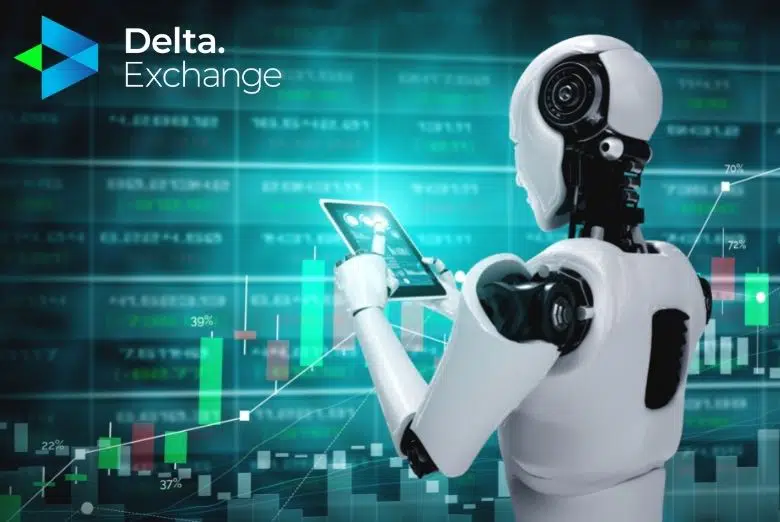 With cryptocurrencies growing more popular by the day, an increasing number of traders are joining the market in the hopes of generating massive profits. When someone engages in crypto trading, they usually speculate on whether the value of their chosen asset will rise or fall. And there is no secret that traders speculate on the crypto price to go up most of the time. 
However, Cryptocurrencies are famous for being extremely volatile, with prices moving significantly in a matter of minutes. This makes it challenging for traders to profit from price drops or surges by buying or selling at the right time.
While the high volatility element makes crypto so appealing, it also makes it extremely risky. In many situations, investors cannot respond rapidly enough to price fluctuations to execute the ideal transaction. Transaction delays on crypto exchanges aggravate the situation even further.

Add to it the fact that, unlike traditional stock markets, global crypto markets never close. The market is open for trade at any time of the day. Therefore, traders need to monitor crypto exchanges throughout the world 24 hours a day, seven days a week. As a result, traders may find it exhausting to constantly check the charts and remain active globally.
These two factors, when combined, reduce the effectiveness of human cryptocurrency trading in a number of ways. Fortunately for crypto traders, technology comes to the rescue in the form of Robo-traders or bots – automated systems that conduct trades and transactions on behalf of human investors. 
How Does Robo-trading Work?
Robo-trading uses algorithms to buy and sell your cryptocurrencies at regular intervals. Depending on the Robo-trading strategy you choose, trades are made based on asset price, technical indicators, or the proportion of value in your portfolio.
In Robo-trading, functions are performed based on predefined parameters to execute trades on an exchange utilizing the exchange's API. This makes the trades safer, more effective, quicker, and easier to use and provides traders the opportunity to make profits daily or regularly. It also allows traders to spend less time monitoring the market since the bot's algorithm will automatically do it for you. 
You may make your money work for you instead of the other way around, thanks to Robo-trading. 
Furthermore, even if you have no prior trading experience or cryptocurrency knowledge, you may become an active participant in the crypto market. It is important to note that while bots can assist with order execution, they are not a replacement for a robust investment strategy. Traders should be aware that such bots are not an option to quickly get wealthy for those who are reluctant to put in the time and effort required to succeed.
Robo-trading Strategies on Delta Exchange
Are you looking for an efficient bot that will ease crypto trading for you? Then, look no further than the multiple Robo-trading strategies on Delta Exchange. Delta Exchange is a unique crypto derivatives exchange that allows traders to trade Bitcoin futures and futures on more than 70 popular DeFi currencies and altcoins. Bitcoin, Ether, Litecoin, Link, BCH options, and more innovative derivatives trading instruments are also available on the exchange.
Delta exchange's Robo-trading strategies allow users to invest their money in automated crypto trading strategies and earn returns over time. Traders may also pick from a number of different trading methods based on the profits they provide. In addition, some strategies also offer DETO (Delta Exchange token) rewards. 
The different types of Robo-trading strategies on Delta Exchange are as follows:
Top 20 momentum

Top 2 momentum

DeFi momentum

Cash future arbitrage

Large-cap AMM

BTC USD AMM

BTC Momentum

ALT BTC Momentum

DETO Staking Pool
Quite the choice galore it is for crypto traders! To get started with Robo-trading on Delta Exchange, all users need to do is choose from the available automated trading strategies, deposit funds, and track their portfolio over some time.  
From helping you trade in a safe zone to tracking and updating price fluctuations, remaining consistent, and cutting down losses that result from irrational decisions, the Robo-trading strategies on Delta Exchange are certainly a blessing for any crypto trader. 
To learn more about each Robo-trading strategy on Delta Exchange in detail, click here. You can also learn more about Delta and explore their other innovative offerings by checking out the official website.