IOTA News
IOTA's Sluggish Trend Speculated to Catch Up with the Pace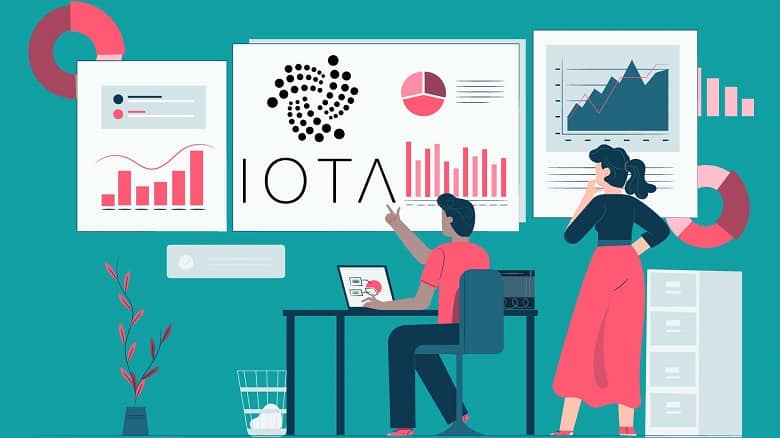 IOTA has marked astounding improvement in the past fifteen days. The currency could jump beyond its crucial resistance but marked a sudden decline yesterday. The news circulating the coin is speculated to be good.
As per the recent market update, IOTA is coming up with a better version of the Chronicle that also includes the CLI application.
IOTA introduced the chronicle in last September to help the organizations to keep a hold on the store transaction for a longer period of time. The node owners were now enabled to remove the previous or age-old transaction records. They were introduced with local snapshots to help them keep the transaction database small. However, the drawback was still hanging for the regular users as they couldn't resolve the query with the specified feature.
It was said that the Chronicle is IOTA's silver bullet for its memory trouble. The same makes the storage of all IOTA transactions fast, scalable, secure, and well-distributed. Precisely, Chronicle enables users to save all transactions in a separate database. This allows the database to support a longer period.
IOTA Price Analysis
IOTA price movement on the chart reflects the sluggish movement. However, the coin marked a heavy plunge on the intraday chart. The price dropped and hit the support level at $0.229.
July started with a steady upside movement for IOTA. The currency was trading around $0.226, and the improvement picked up the pace from July 06. After the next three days, the coin breached the resistance level at $0.265. However, the selling pressure took over and brought the IOTA price to $0.245.
Later, the currency felt a slight push towards its previous resistance on July 13 but failed to cross and fell to $0.250. The recent plunge is likely due to the market pressure that has been persistent from the opening hour. As per the speculations, the intraday might remain the same.
The moving averages of 20-days & 50-days are at $0.239 and $0.243. Both the moving averages are reflecting bearish crossover, but the increasing distance between them, along with the current price, is indicating stable momentum in the short run. The MACD of IOTA reflects bearish divergence.