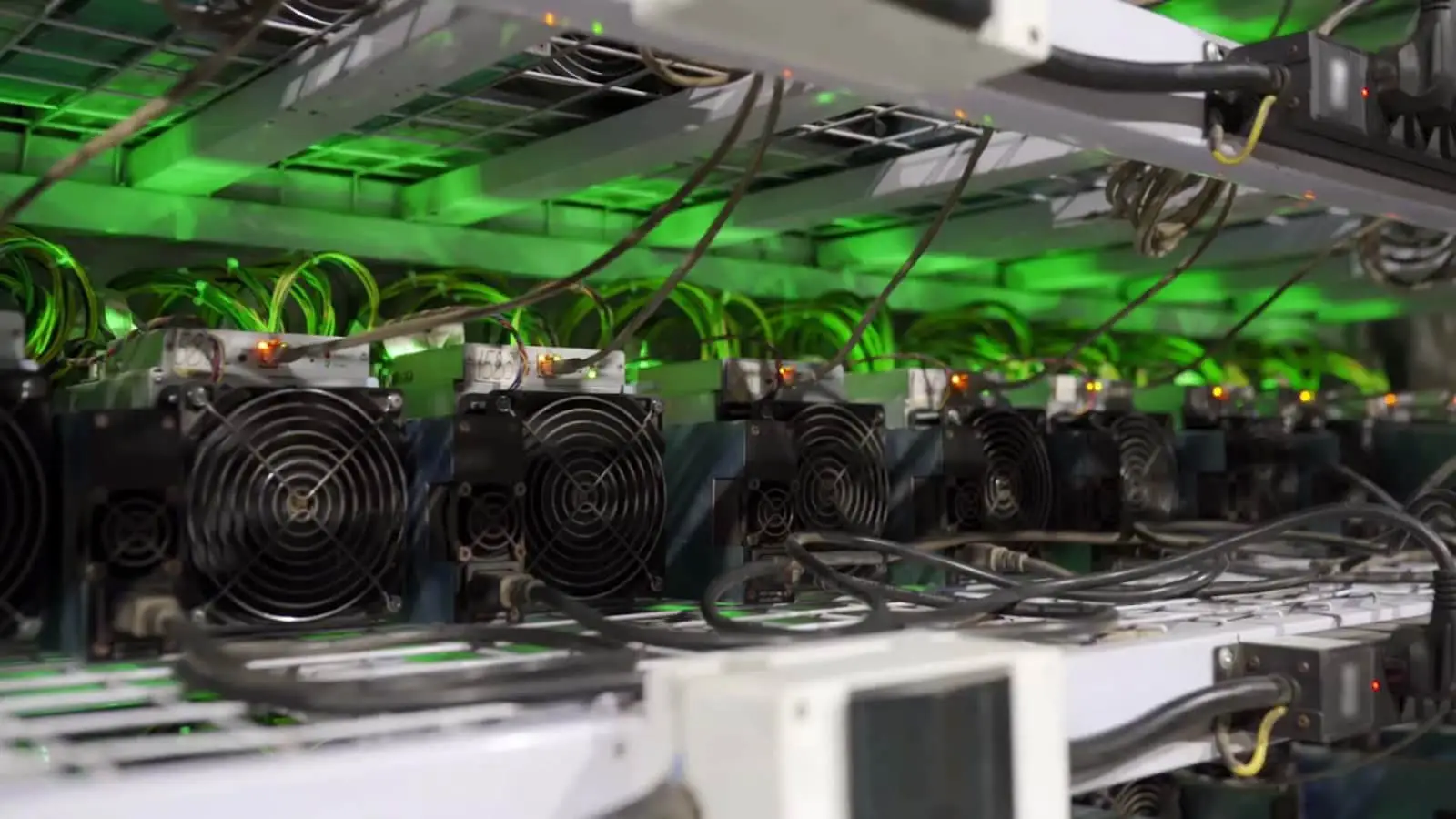 Dealing with cryptocurrencies has become a norm in 2021. As traders are getting familiar with digital assets, they are looking for options other than trading to earn cryptocurrencies. This is where crypto mining comes in, offering free cryptocurrencies in return for computation power and resources.
With such an option available for the public, Bitcoin becomes the first option on every miner's list. This is because the cryptocurrency holds the most value and offers esteemed mining rewards too. So all miners need to do is ensure new Bitcoins keep circulating in the market.
It also helps in the development and maintenance of the blockchain ledger. However, the process requires immense energy resources, incurring substantial costs. If a miner cannot afford the resources and computation power, it is generally suggested not to indulge.
But with crypto's popularity brewing globally, the market offers multiple options to earn free cryptocurrencies. There are two significant options users can opt for: Crypto cloud miners and Crypto Faucets.
Bitcoin Faucets
Faucets are platforms that offer users free crypto after completing simple tasks. The tasks can comprise activities like watching advertisements, online quizzes, taking surveys, captcha typing, playing online games, etc.
After completing the tasks, users can earn Bitcoin rewards in Satoshi. It is the smallest Bitcoin unit amounting to the 100 millionth part of one Bitcoin.
"1 Satoshi equals 0.00000001 BTC."
While the amount does not seem appealing, users can quickly stack considerable BTC in no time compared to the tasks. Here are some well-known platforms users can opt for:
Freebitcoin.io

BonusBitcoin

FreeBitco.in

Firefaucet

FreeFaucetSatoshi Labs

Cointiply

Satoshi hero

CoinPayU

BTCBux
Crypto Cloud Mining Apps
Unlike faucets, crypto cloud miners can help users earn premium Bitcoin rewards. The approach is ideal for customers that cannot afford mining resources. Cloud mining apps allow users to mine crypto without using any personal GPU/CPU resources. With the applications, users can remotely lease or rent the resources from a data center. Obviously, with such a lucrative deal on the table, you'll want to max out your earnings potential. The StormGain app is more of a rewards and loyalty program than anything else, so the best way to get more rewards is to use StormGain's trading service more.
The first jump up in hashrate comes once you clear the 150,000 USDT mark. You need to trade this much in a 30-day period to be able to qualify for the next tier. Some the more you trade, the more you can reward. It really is as simple as that. You won't find anything else like it out there because this cloud miner is the first to do this!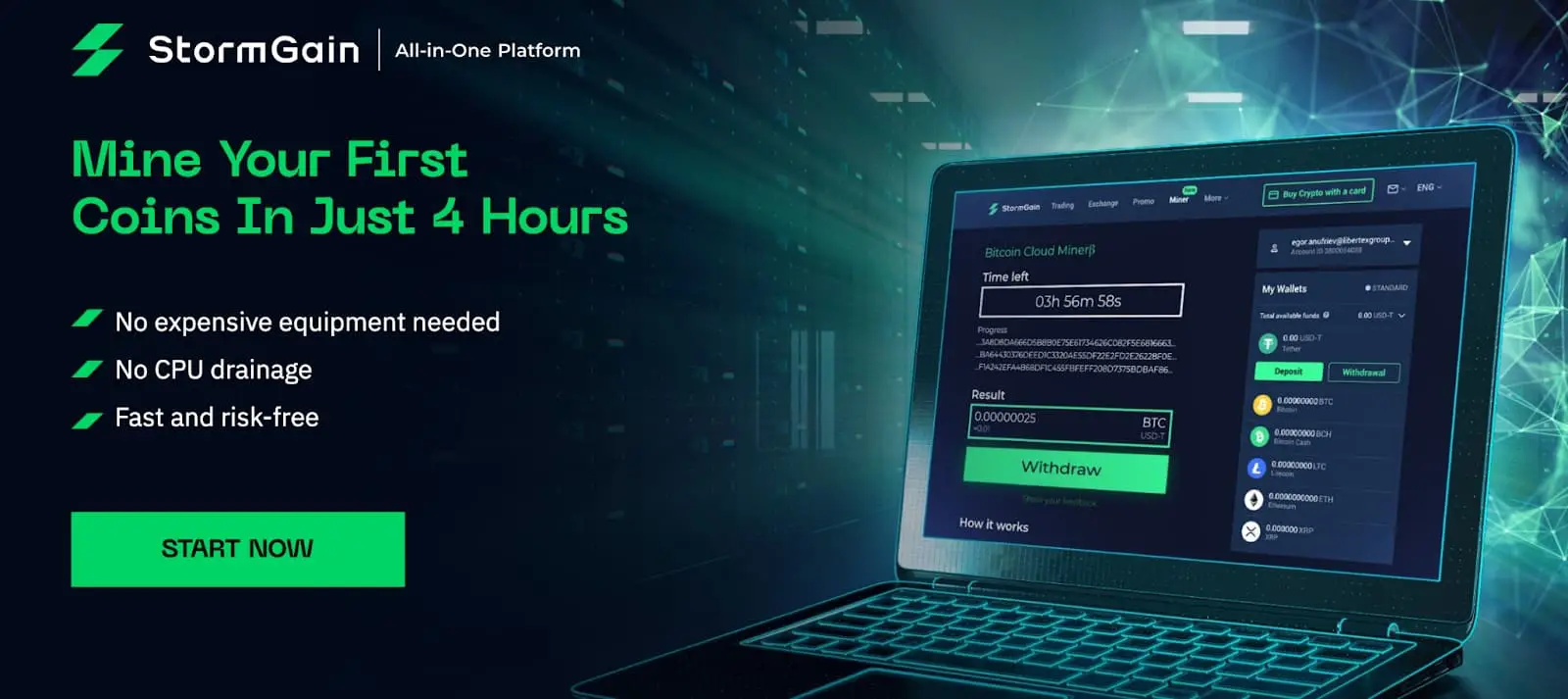 Using the approach offers numerous benefits in terms of power usage, rewards, security, and legitimacy. Platforms like StormGain Miner join esteemed institutes like the Blockchain Association of the Financial Commission to offer legitimate solutions to users.
Such platforms offer economical services, do not affect the CPU or battery while allowing users to earn free Bitcoins via mining. Here is a quick process to use the StormGain app:
First, go to StormGain's official site.

Register an account and reach the BTC Miner page.

Click on the Activate option to get a mining reward.

Start mining instantly to earn free cryptocurrencies.

Increase the mining speed by exchanging crypto.
With such features on offer, users can give the platform a try. Moreover, seeing StormGain's membership with a well-known blockchain institute, users can rest assured about its proceedings.