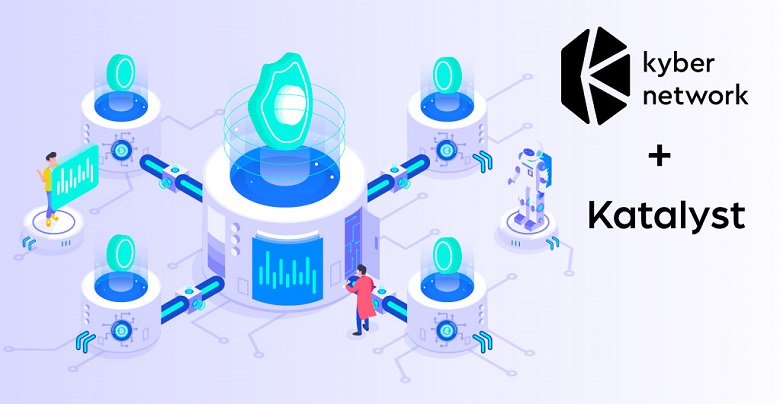 As a leading decentralized exchange, Kyber, an on-chain liquidity protocol, has been gradually increasing the level for Defi exchange potential for some time now.
Kyber's protocol uses the exchange of a native token $KNC (Kyber Network Crystals) to align incentives among key stakeholders. However, regardless of the surge in volume on Kyber, the burning didn't lead to any serious growth in KNC, it was time to bring a redesign. In the previous year, Kyber's CEO, Loi Luu, assured to implement significant rework in KNC tokenomics in 2020 and bring in a major protocol upgrade, Kyber Katalyst will go live next week on the 7th of July.
The KNC token holders and a network of community, run KyberDAO, which remains an autonomous organization. The most significant part of this Katalyst upgrade is that those who hold KNC token can now contribute to Kyber's development by participating in KyberDAO and earn staking rewards in Ethereum.
KNC is needed to provide liquidity on Kyber platforms. The liquidity providers were earlier required to maintain a balance, which becomes null and void after this upgrade. dApp integrators will now also be allowed flexibility to customize their own spreads or parameters.
All these modifications have made the KNC holders witness a price surge above and beyond in the past few weeks. So far, the price has stayed above the top of the range, giving hints that this breakout could continue.