Blockchain News
Enjin and SwissBorg Enter the Gaming World with Promising new Partnership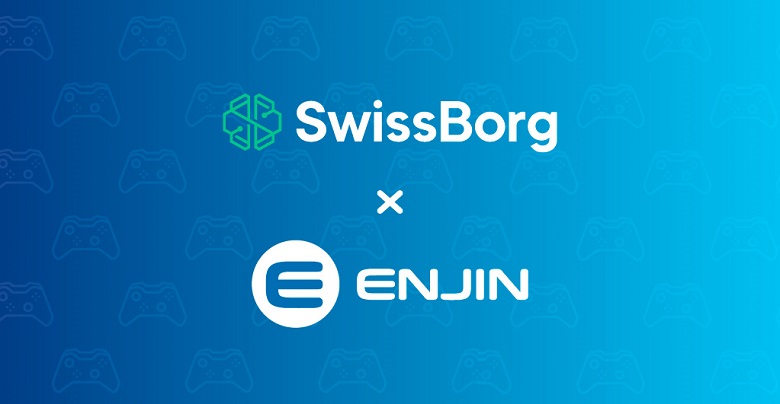 Enjin is teaming up with SwissBorg and bringing a revolutionary change in the world of gaming. The new Enjin community got access to 17 new gateways of fiat. Nevertheless, this gateway is available in over a hundred countries. Today SwissBorg is thrilled to launch Enjin coins in their Wealth App. As a result, the SwissBorg is the one, which is getting full access to the blockchain space of gaming.
On the other hand, this new sector is a vital step in the world of SwissBorg. The communities of SwissBorg are now gaining total access to the liquidity on the international level. In addition to that, they are getting the best rates directly in their local currency.
The world of Enjin and Gaming
SwissBorg considers gaming as a part of breathing. Therefore, the eyesight and look of Enjin fall in this category in the perfect way possible. Need not to say, Enjin is right now creating a wholesome ecosystem. This ecosystem works wonder for blockchain products. In addition to that, these products assist the game developers and the game studios to make use of the digitized assets in token forms. This digitization is a part of their acquisition and retention. Along with that, it is also a part of their engagement and strategies, which they follow with monetization. ENJ is the one who backs up and provides the correct ecosystem to Enjin. ENJ is a utility token, which they specially use to back the blockchain assets, which Enjin powers.
Taking one step further into the gaming world
SwissBorg is excited and overwhelmed with its partnership and collaboration with Enjin. As a result, the community of SwissBorg will get the opportunity to take an interest in the decentralized world of gaming and entertainment. The year 2020 is extremely promising and up roaring for the world of gaming. As a result, SwissBorg experts have predicted that the world of gaming is around $159 billion. In recent years, the gaming world has earned a revenue of $43 billion. Nevertheless, SwissBorg is entering in the world of gaming through its collaboration with Enjin. This collaboration is the reason behind the entrance into the gaming world.