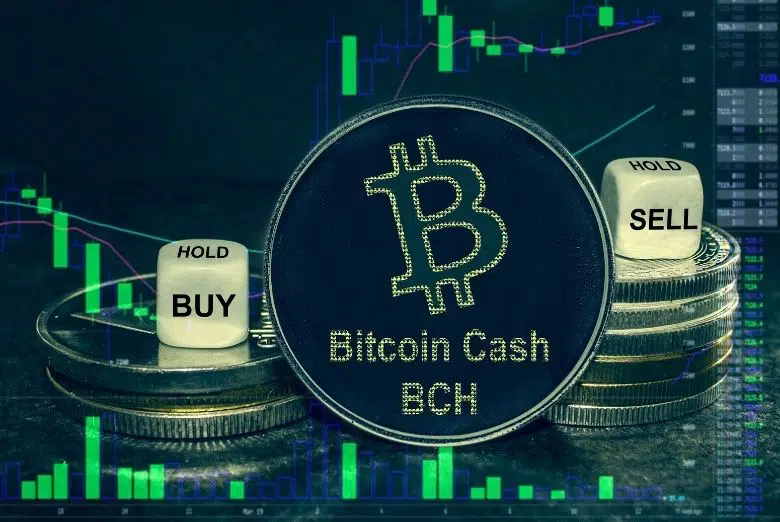 Bitcoin Cash has reached its support zone after dropping from its highs of $755.52. The coin has been forming lower low peaks for the past three months and is currently priced at $336.02. During the entire past year, BCH was trailing above the support zone and didn't once close below the support line. However, recently the coin declined below the support line but couldn't close below the swing low, and there is the formation of bullish candles. 
The coin got tested several times at the downtrend line and the support line and has formed swing highs but couldn't close above the swing highs, which was an indication of a downtrend market. In a period of 3 months, the coin has reduced 122% and has been profitable for the bears. In the 4-hour chart, there was a constant formation of bullish candles during the entire previous week.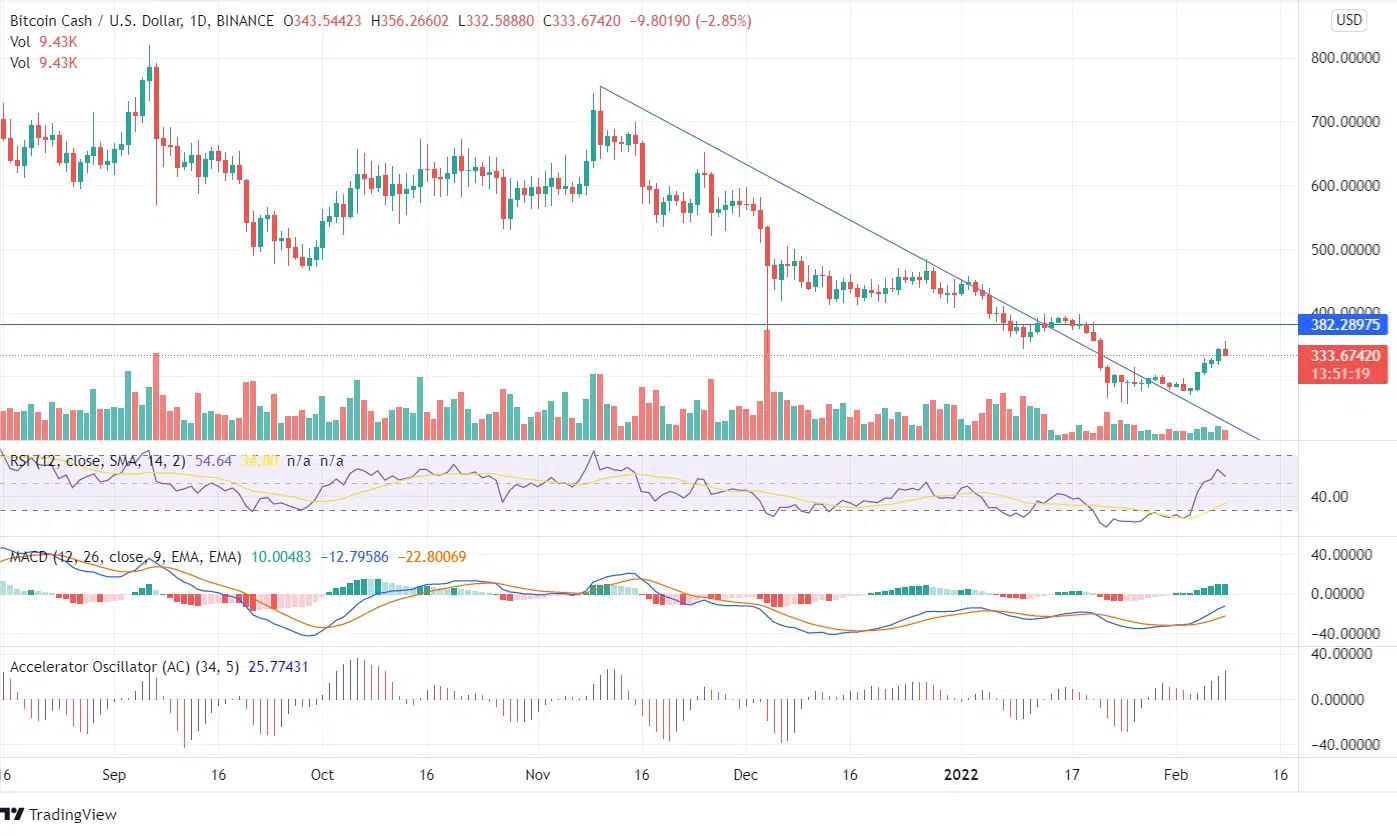 On the daily chart, the MACD line is above the signal line, and the histogram chart denotes green candles, thus signifying an uptrend pattern. The RSI being 56 is neutral but may reach its overbought zone if the bullish candles continue to form. Based on Bitcoin Cash price prediction, a bullish momentum can be expected if the coin closes above the support line and the swing high of $398 with favorable bulls' volume. If the BCH price declines, it may reach around $209.
On the weekly time-frame, the Bitcoin Cash shows a price rise while taking the back of the downtrend line, and the bullish candles have closed above the trend line; however, the bullish investors may wait for it to close above the support zone. The technical parameters are still in the bearish zone in the weekly chart. The previous week's candle shows an increment of 21% towards bulls.
In the current scenario, the investors may expect an uptrend market if the bulls push the price upside and close above the swing high of $398 and a downtrend market if the price closes below the swing low of $257.