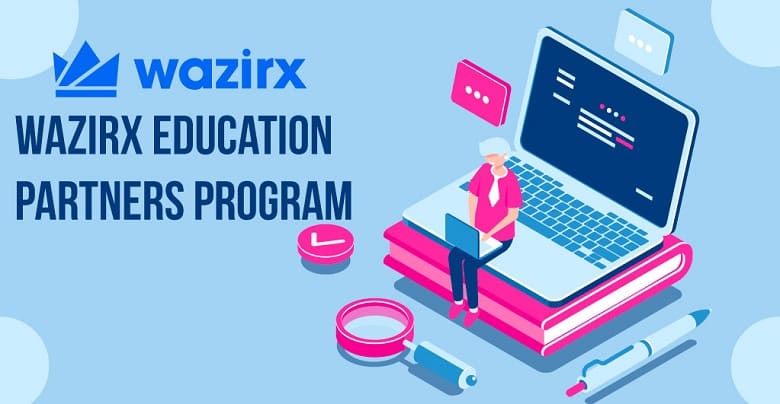 WazirX – India's leading cryptocurrency exchange, recently announced the WazirX Education Partners program that would build a blockchain institute in India. The program aims to educate Indian consumers with blockchain and cryptocurrency knowledge to drive the adoption of digital money in the country. And, to help them in the journey, two leading tech innovators have joined the WazirX Education Partners Program.
The first education partner for WazirX India is Zubi, which is an advanced training organization that upskills the IT professionals and engineers on disruptive technologies.
Zubi is set to bring an innovative approach to the efforts of WazirX in boosting blockchain awareness in India. It will provide technical support to WazirX education facilitators and enable them with scalability to educate the masses. Extended knowledgebase on crypto and blockchain will be created under the partnership of Zubi and the WazirX team.
Embed Tweet:
Announcing the "WazirX Education Partners" program. If you're a company helping spread the right information & education about Crypto in India then we're here to help!

Let's spread the right knowledge about Crypto in India, together 🤝#IndiaWantsCrypto https://t.co/yzQZ2bKXup

— Nischal (WazirX) ⚡️ (@NischalShetty) August 6, 2020
As an education provider, Zubi will deliver steadfast support and visibility to the WazirX Education Partners Program. It will upskill individuals based on their career goals and promote information on the crypto space.
For WazirX, Zubi intends to solve the challenges associated with under-skilled engineers for tech startups. In the crypto space, finding the right candidate who is adept in all the expected technologies is very difficult. Zubi would be training these applicants with information on all the latest trends in the digital money domain.
In addition to this, the WazirX Education Partners program will adopt organizations seeking such upskilled employees.
Embed Tweet:
"So when WazirX Academy?" 🤔

All answers here 👉 https://t.co/zxAr07MKpc

We're launching "WazirX Education Partners" where we will be partnering with crypto/blockchain education companies to give them visibility, financial support, and knowledge from our experienced team.

— WazirX (@WazirXIndia) August 6, 2020
Following Zubi, Snapper Future Tech is the second partner in the WazirX Education Partner Program. The blockchain enterprise is the latest addition to the program and aims to bring its educational component, the Indian Blockchain Institute (IBI), under the WazirX umbrella. With this partnership, WazirX and Snapper Tech would primarily focus on how blockchain can be made accessible to every person in India.
Through its years of industry service, Snapper Tech has developed several innovative products aligned to their passion for making India a blockchain-friendly marketplace. In their projects, they discovered the huge potential of cryptocurrency and blockchain in the Indian consumer diaspora. In 2019, the Snapper Tech launched the Indian Blockchain Institute and established a community forum that shares and generates knowledge from blockchain mentors, experts, and influencers.