EOS News
EOS Draws a Bearish Crossover; Trades with a Support at $3.0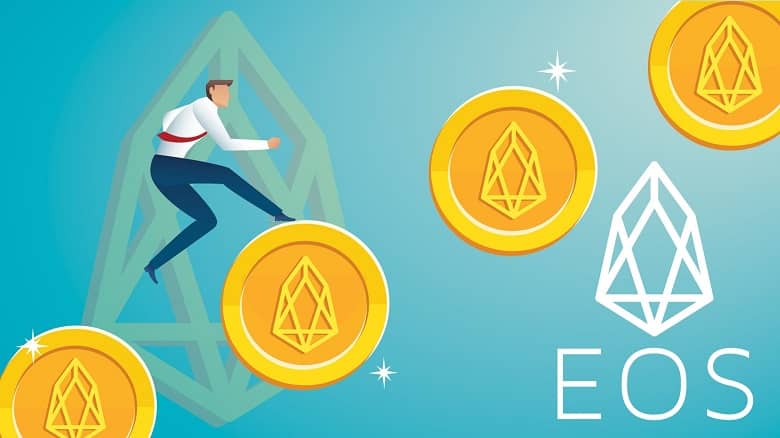 EOS, at the time of penning down the analysis, was trading below $3.5 at $3.075 but is holding complete support from 50-day and 200-day daily MA around $2.9. However, a further bearish pullback below $3 will to a complete negative bias for the coin and a negative consolidation too.
EOS, after reclaiming a 5-month height around $3.9, is back to trading laterally with a bearish divergence. EOS is one of the top 15 cryptos of the market but appears trading with a negative bias in the market. However, the currency is holding a market cap near to $3 billion and is a long-term investment avenue.
EOS Price Analysis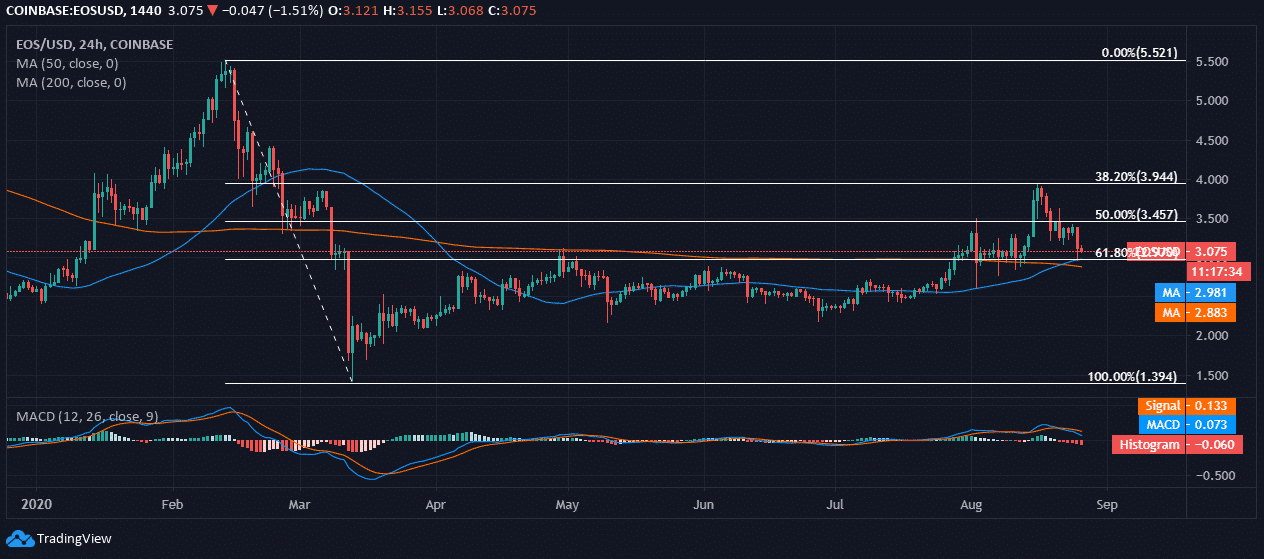 EOS, at the time of writing, was trading close to $3.0, and even negative candlewick will lead to testing critical supports. However, it was just at the onset of the year when EOS was trading slightly above $5.5 and plummeted as low as $1.3 during the major market crash in March. After strengthening, EOS was seen trading with a flattish trend below 61.80% Fib Retracement Level against the US Dollar on the 24-hour chart, starring the YTD movement.
EOS as gradually dipped below 38.20% Fib Retracement Level and is currently staggered at 61.80% Fib Retracement Level with steady yet slight support. Moreover, with a depletion in the price of Bitcoin—the largest cryptocurrency, EOS is facing a tough time to strengthen.