Monero News
Monero Draws Bearish Divergence Due to Intraday Pullback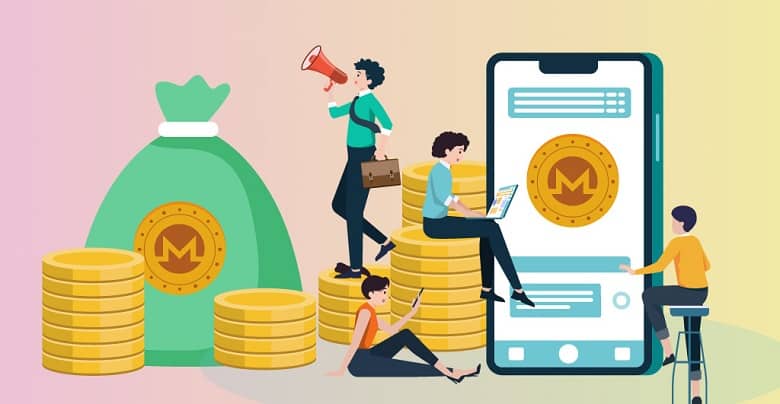 Monero—the privacy-focused crypto is ranked amongst the top 15 tokens of the global market despite drawing a negative sentiment since the last week of the previous month. It was just in the last week of the last month when XMR/USD hit the YTD high at $139, slightly close to $140 but faced a stringent rejection and is now trading at $117.30, below $120 after a continuous downward correction in the past two weeks.
Monero Price Analysis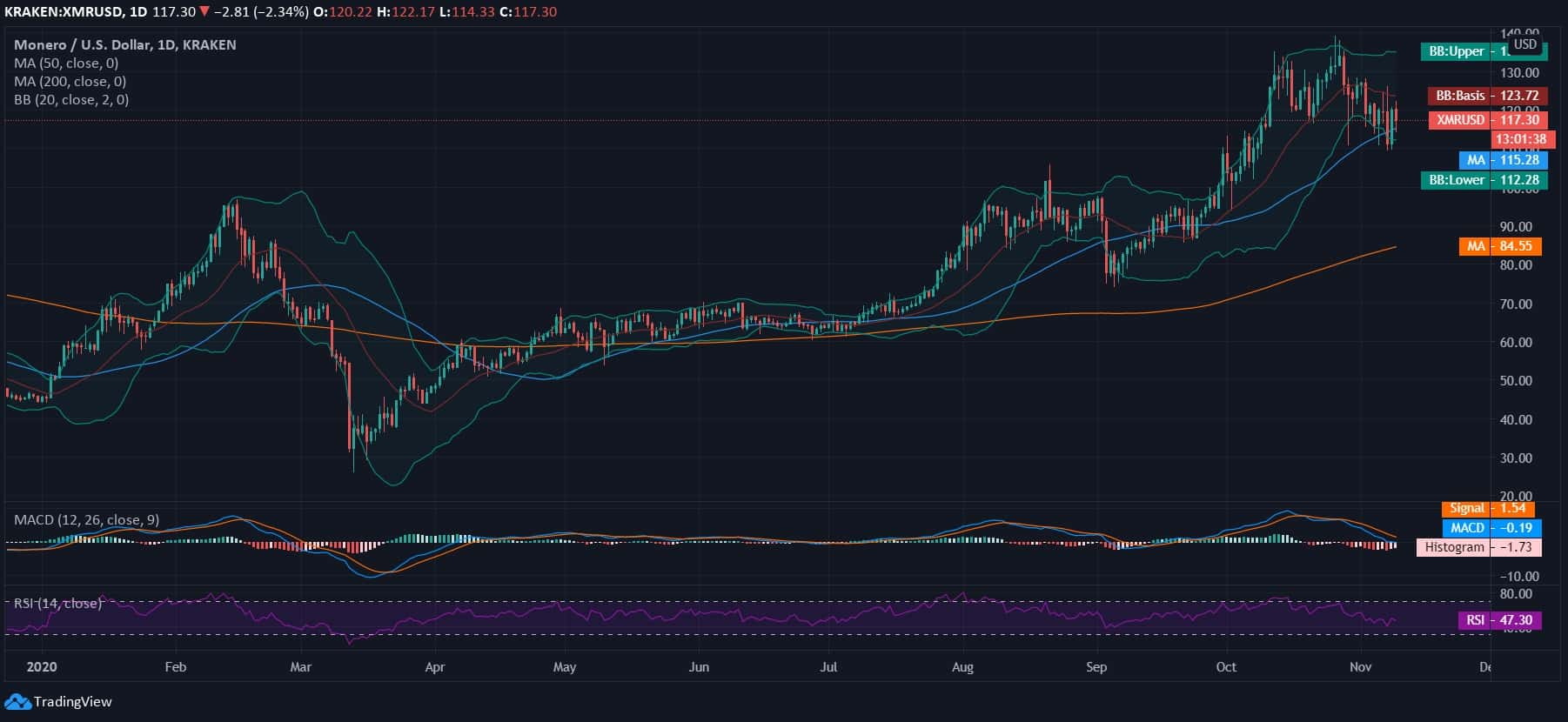 At the press time, Monero price was spotted at $117.30 after hitting a brief YTD high at $139. The price trend of XMR/USD reflects a slow yet uptrend on the daily chart.
However, the downward correction over the past ten days shows a clear rejection at the higher levels and is seen breaching the lower Bollinger Band, wherein it is close to testing 50-day MA support at $115 if it pulls back any further. Monero is holding clear and steady support from 200-day MA below $100 at $84.55. Although the major privacy cryptocurrency maintains its trading stance above $100, it draws a clear bearish divergence on the MACD chart.
The MACD chart reflects the signal line crossing above the MACD line on the daily chart due to price correction and active resistance. The RSI of the XMR is also seen plummeting from the overbought region and is currently lying at 47.30.