Finance News
MugglePay to Help Enhance Celo Coverage Among Asian Merchants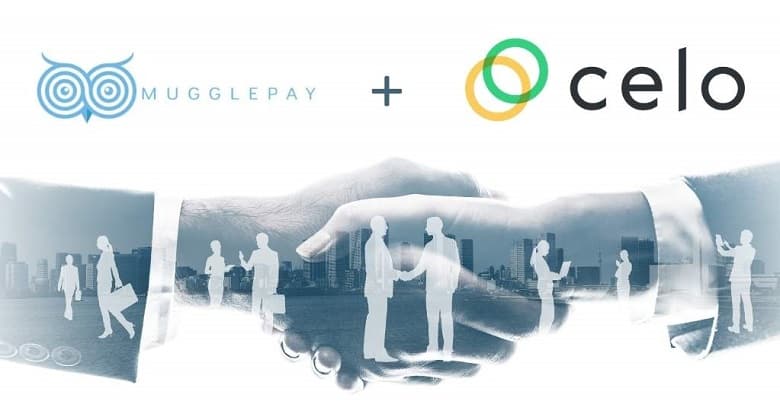 In an important development, MugglePay has announced that it has secured funding from the Celo foundation. The funding amount is in hundreds of thousands of dollars and will be utilized to enable merchants in Asia to accept Celo and cUSD for transaction purposes. This pact will reduce cross-border transaction costs while enhancing the scope of Celo in Asian countries. There are 3,200 merchants currently registered with the MugglePay platform, and the company is hoping to take this number to 6,000 by the end of this year.
Finer Details
Celo operates with the vision of economic prosperity for all, and its financial tools are available for everyone on the mobile. It operates on the open platform's philosophy and unlike other private blockchain solutions, the Celo ledger is decentralized and open. This partnership has a common purpose, as MugglePay shares the same open and decentralized working philosophy with Celo.
MugglePay aims to create an open payment ecosystem that anyone can use with access to a mobile phone. It wants to make the process of sending and receiving money as easy as sending the message using cell phones. This open system working philosophy makes both companies a natural fit for each other.
Registration Process
The process of merchant registration with MugglePay is quite simple and easy. You need to register for the merchant account on the MugglePay platform. Further, use the setting to integrate your website with the SDK of MugglePay, and then accept the Celo from the setting options of the MugglePay to complete the process.
Using the MugglePay, the merchant will have a peer-to-peer payment settlement while payment from the user will be settled in the merchant's Celo account. This whole process will be instant in its implementation, and thanks to the integration of this facility, merchants are now almost free from any financial risk associated with the transaction.
Conclusion
It is indeed a significant development. Although specific details are yet to be out, we can easily establish the importance of this collaboration for all stakeholders involved in the cryptocurrency and blockchain industry. MugglePay is inviting applications from technical and management executives who want to be a part of this project. Hopefully, once this project is fully implemented, it will usher in a new era of convenience for both merchants and customers, thereby helping open ledger technology to find a prominent place in our daily transactions.