NANO News
Nano Gains Intraday Traction; Draws Bullish Divergence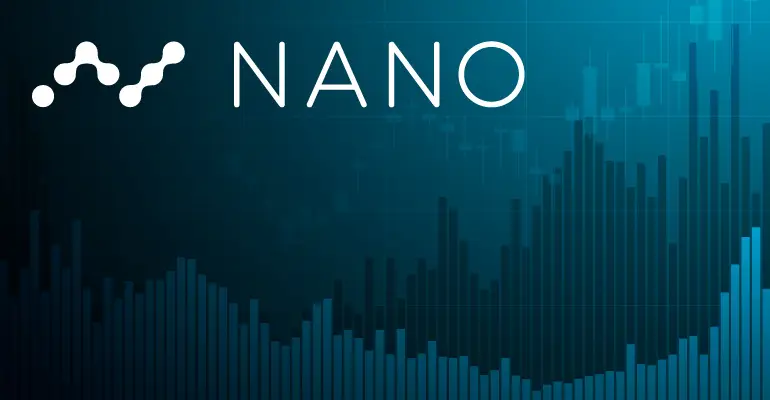 NANO, at the time of penning down this analysis, was trading at $1.041 and is one of the top 100 cryptos of the global market. NANO, during the major market crash in March, tested supports as low as $0.2638 but is back to trading with utmost momentum and is already trading past the previous YTD high. This previous YTD high was marked in February 2020, slightly above $1.20, while the bullish candlewick of NANO/USD rose as high as $1.33, this time.
With bullish bias in the intraday, Nano price had recovered from the weekly low below $1, which was marked at the onset of the month, when BTC tested supports around $10.5k after breaching the momentary resistance above $12k.
However, as the markets unfold each day, we see that Bitcoin and the majority of the altcoins are trading in the green. Additionally, the former continues to trade above $11k and even above $11.5k. However, after having the recent YTD high above $1.30 at $1.33, it is now swaying around $1.05 price area.
NANO Price Analysis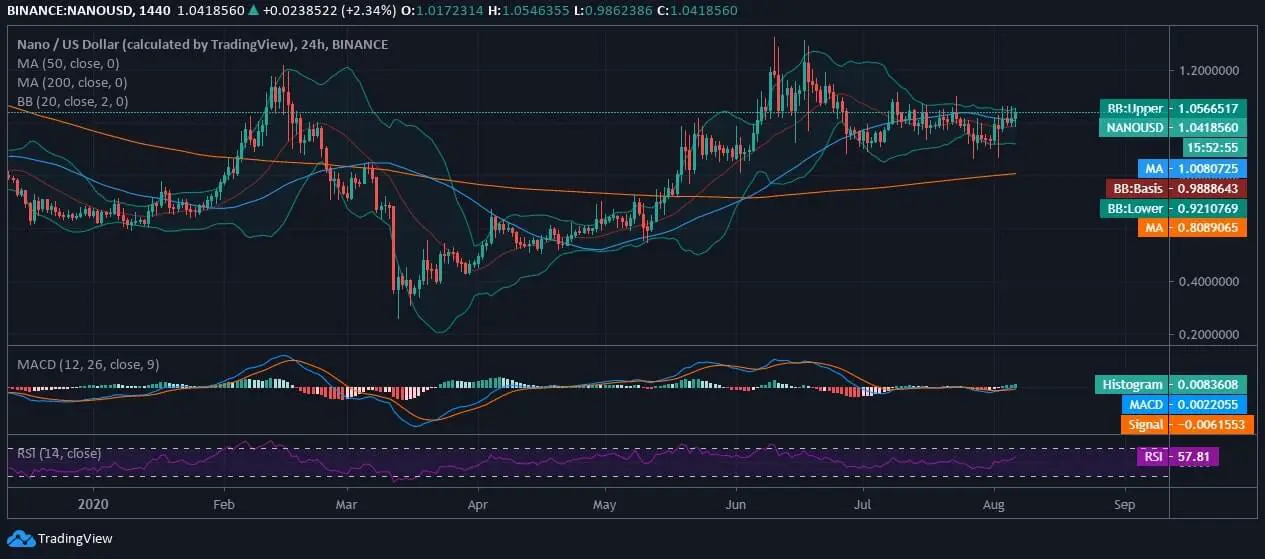 On the above 24-hourly chart, Nano had been oscillating in a narrow price range with intermittent candlewick dips and rise. However, the majority of the movement has been around $1.05 price area. The price trend of NANO/USD is already hitting the 20-day upper Band, as the coin snaps intraday traction and bullish sentiment.
Nano is retaining support from 50-day and 200-day daily MAs on a 24-hourly chart at $1.008 and $0.808. the 20-day Bollinger Bands are not seen widening or narrowing, and therefore, we do not project any unprecedented volatile breakout.
The MACD chart draws a flat curve; however, we do notice slight bullish divergence due to recent intraday traction, and the MACD line is crossing above the signal line. The RSI is seen inclined towards the overbought zone at 57.81 yet is away from hitting 70 currently.