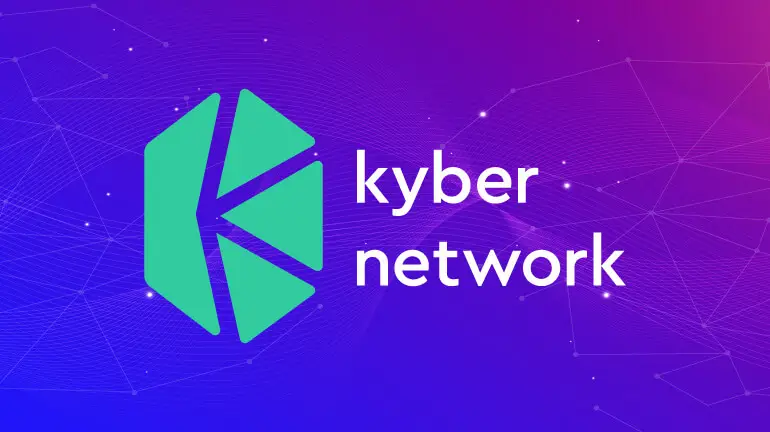 Kyber Network is surpassing heights for the last 30 days. It supports the development of financial apps, including instant token swap services and ERC20 payments.
The currency has spent an impressive month as its price trend manifests a significant amount of stability with an approach to attain resistance levels. All this while, the KNC price remained around $1.
The crypto market at present is attempting to have a power-packed price rebound. All the cryptocurrencies, including Bitcoin, are above their crucial support levels. BTC price at the moment is trying to trade above $9100 firmly.
A month ago, the price of Kyber Network was trading way lower as compared to where it is right now. The coin was attempting to hold a support level above $1.22 but couldn't as it had a mild bearish vibe. The currency finally saw a price bottom at $1.05.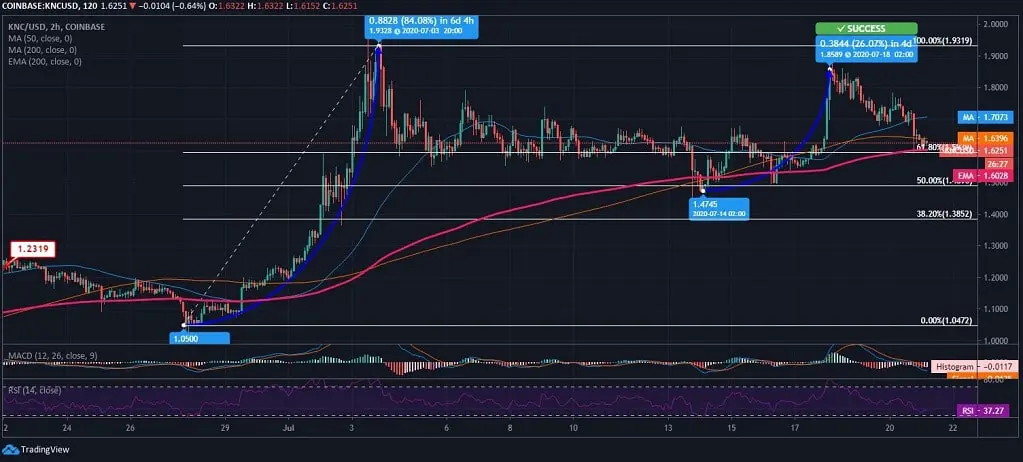 A sharp partial recovery took place here, and the rebound of the price of the KNC was as hefty as 82%. The recovery ushered the price above $1.90 in around six days. Later, the price of Kyber Network corrected down to $1.59, which is at the 61.80% fib level.
The KNC/USD kept consolidating there for the better part of this month. The second and more noticeable price surge occurred on July 16, which caused the currency to see a 23% price rise. KNC price has seen resistance at $1.85 and is looking for a support level at $1.66.
The coin is moving hand in hand with the SMA lines and the 200-day EMA line. However, the SMA lines have formed a bullish crossover. On the other hand, the RSI and MACD indicators are bearish area.