Ontology News
Ontology Joins Phemex Exchange; Long Run Indicates Promising Results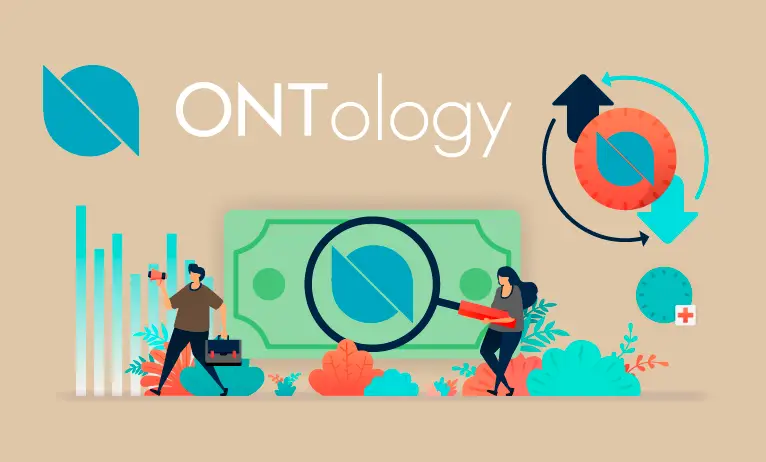 According to the latest news, Ontology has been listed with Phemex Exchange. Now, ONT/USDT could be spot traded with zero fees under the premium membership account of Phemex Exchange.
Earlier this year, a cryptocurrency exchange, Phemex, launched a program as premium membership that opened gates for free spot trading. As per the premium membership account, the users were enabled to trade without additional fees on uninterrupted trading. Additionally, all existing members of exchange were given a 7-day trial of Premium membership.
Phemex exchange became the first among the spot market and derivatives to offer zero-fee trading. The only condition to enjoy free treatment is to get a premium registration.
If we look at the price movement of Ontology against the Greenback, then the currency was spotted moving in a steady and upward direction from a couple of months. On April 01, 2020, the coin was near $0.350, and now it is almost close to $0.700. The currency has almost doubled itself in the period of 90 days.
Ontology Price Analysis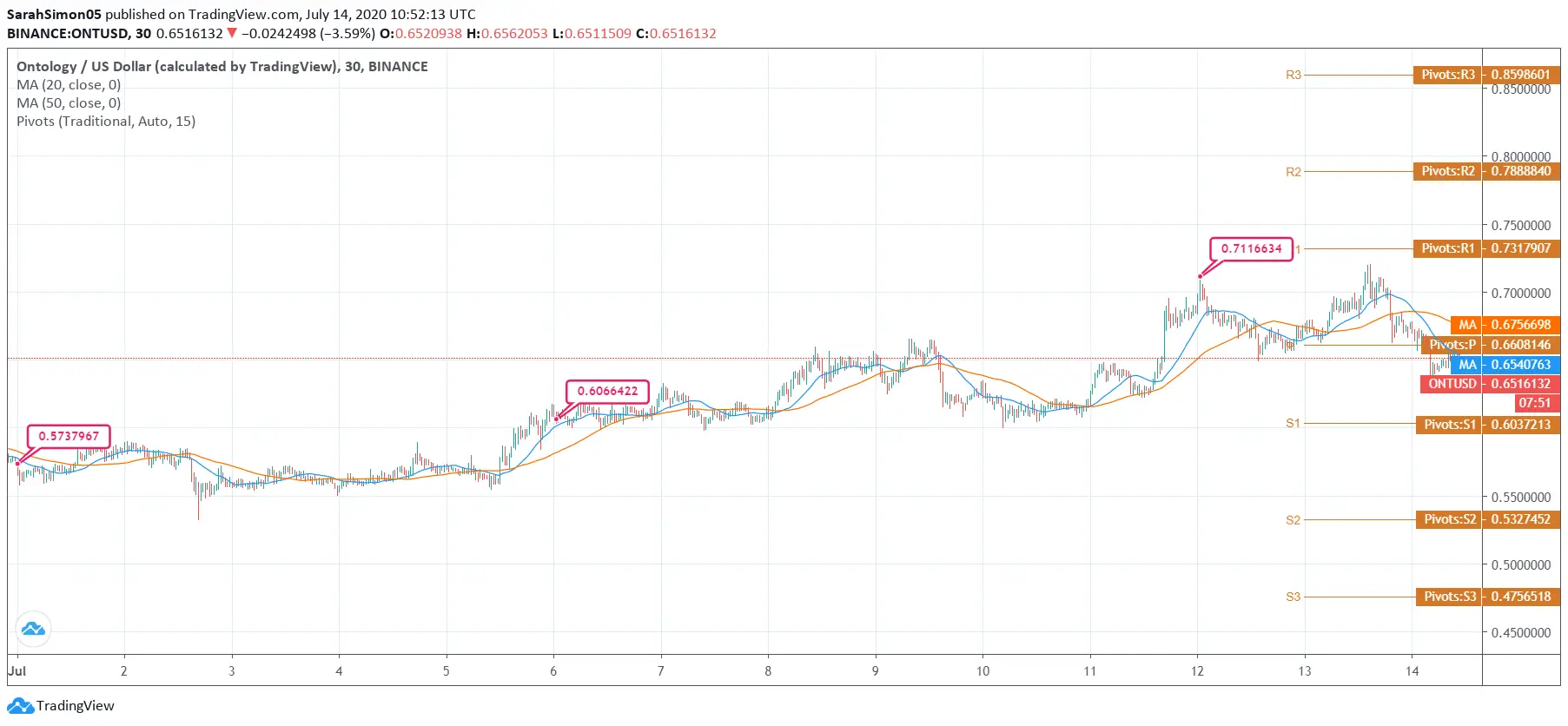 As per the above chart of ONT/USD, the coin reflects improvement. During the opening period, the price was at $0.573. The first two days remain the same, but it was followed by a marginal plunge to $0.550. The currency hovered at the same level till July 05, 2020. Later, the coin regained momentum, and on July 09, 2020, the coin was at its current pivot level $0.660.
The following day realized a moderate plunge to $0.603, but on the next day, Ontology marked improvement. This time, the coin traded towards its crucial resistance of $0.711, but couldn't breach the same. However, today, the market is reflecting the bearish influence, and thus most of the coins are falling flat. Ontology is also among the same as it is trading around $0.651 at the time of writing this analysis.
The 50-day MA & 20-day MA are at $0.675 and $0.654, respectively. The averages are indicating bearish crossover. The short-term regression might be felt in the coming days. However, the long-term period in the coin looks promising. Ontology is speculated to touch a high of $0.731.