Ontology News
Wing DeFi Launched on Ontology as DeFi Lending Platform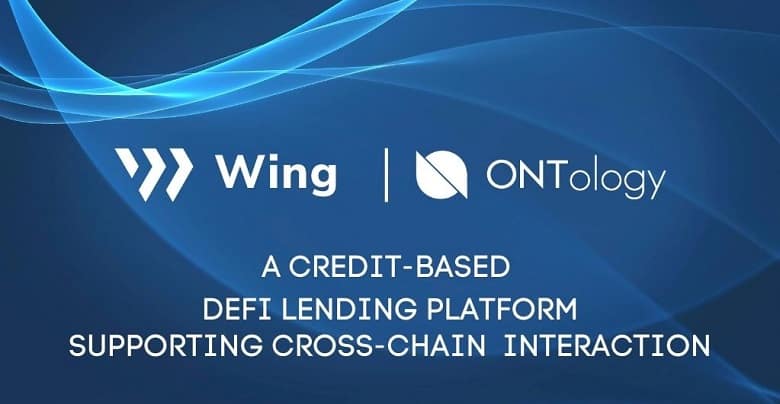 Wing, the first credit-based DeFi lending platform, has been launched on the Ontology Network, on Thursday. The cross-chain DeFi interoperability platform will support interaction between a wide range of DeFi products, and it also aims to further autonomy and social governance via blockchain.
Hello, #DeFi!👋 We're thrilled to unveil #Wing, the first #credit-based DeFi #lending platform on @OntologyNetwork, supporting cross-chain interaction between various DeFi products. Check out more about our decentralized autonomous organization initiative:https://t.co/k7KLJhimoQ

— Wing (@Wing_Finance) August 27, 2020
In the detailed announcement on Medium, Wing said that it is launching a decentralized autonomous organization (DAO) network called Wing DAO, which would stimulate the global blockchain community for building Ontology Network's first credit-based DeFi platform. It further mentioned a few key areas it wants to expand in, which includes new kinds of collaterals, incorporating decentralized credit, expanding Wing DAO for financial services, etc.
Wing also informed that it would be releasing its whitepaper on September 01, 2020. Shortly after the launch of the whitepaper, it is expected to design and release the first pool of products built around the WING token.
Ontology is one of the biggest blockchain networks in the DeFi space, which also offers decentralized identity and data oracles for the digitization of new and existing asset types. With the launch of Wing, the network will be able to further its reach in the digital finance space and cater to a wider range of users. Wing will also help Ontology to boost its already robust infrastructure for cross-chain collaboration and Layer2 scalability.