Cryptocurrency News
TRON and Band Protocol Collaborate to Integrate and Secure the Ecosystem Applications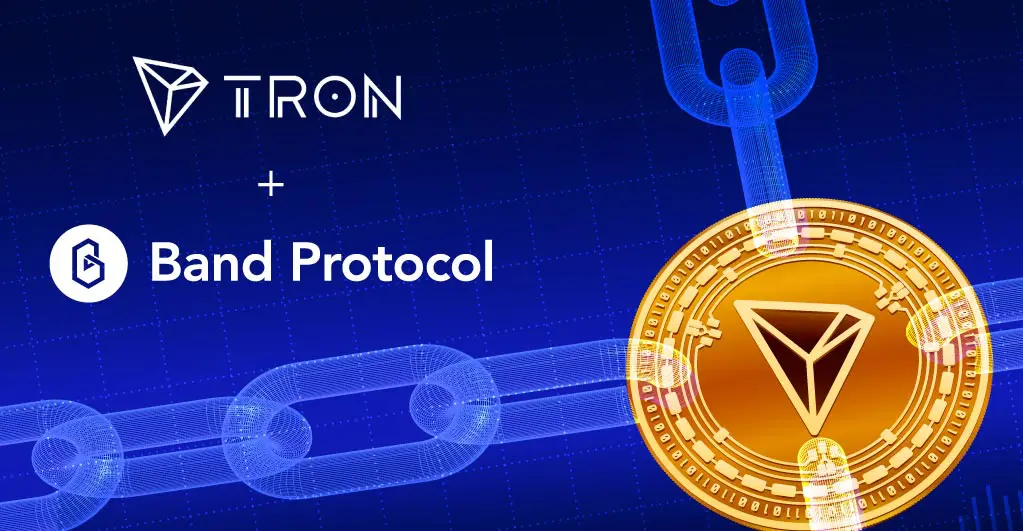 TRON Network, a leading blockchain-based decentralized platform, strategically partners with Band Protocol, and upon completing the integration, it offers secure and scalable BAND oracles into its massive ecosystem with fast-growing DeFi and a thousand decentralized applications. TRON Network and Band Protocol are putting in cohesive efforts to solve the blockchain scalability problem to increase the processing rate, and start decentralized yet customizable oracles for TRON Network developers and the DApps existing in the TRON ecosystem.
TRON, founded by Justin Sun in Sept 2017, is dedicated to decentralizing the internet with blockchain technology and DApps or decentralized applications. It has launched MainNet – May 2018, network independence – June 2018, BitTorrent acquisition – July 2018, and TRON Virtual Machine – August 2018. The cross-chained, Band Protocol, is a data oracle platform collecting and connecting APIs and real-world data to smart contracts. It has built applications as DeFi, games, prediction markets. Band Protocol has partners like Sequoia Capital and Binance. Simultaneously, the efforts to explore TRC20 BAND token are being made, for its utilization in TRON DeFi DApps, for multiple purposes as a security asset, exchange medium, stock of value. The decentralized oracle network BandChain implementation has been completed by TRON developers who have provided documentation of integrating Band Protocol with TRON.
The first integration of DApp with Band Protocol will take place with TRON's most popular stablecoin protocol, JUST, with collateral security of more than $30M. With its strategic move in partnering with Band Protocol, TRON Foundation is securing and integrating the TRON applications that encompass DeFi, games, betting, RNG, and enterprise application with a usage value of millions in dollars and hundreds of thousands of users. The documentation will guide the developers on how to control the tools for a query on the BandChain data. It will also help to create custom fine-tuned decentralized oracles. BandChain permits blockchain and smart contract developers to connect any open APIs with decentralized applications through customizable Data Oracle Script. Now the TRON developers can build extremely secure decentralized and scalable apps without congestion or unnecessary data costs, which usually is a concern in blockchain oracles. The crypto-asset price of Band Protocol's automatically feeds update 5 minutes periodically. The foreign exchange and the commodity feeds are updated hourly.
The apps have begun on the TRON ecosystem. BandChain will now display the following price pairs on the smart contract of BandChain – ETH/USD, BTC/USD, BAND/USD, TRX/USD, XAU/USD, EUR/USD, XAG/USD, KRW/USD, JPY/USD, CNY/USD, and GBP/USD.
Justin Sun, CEO of BitTorrent and Founder of TRON, said that they are looking forward to enhancing TRON with its most valuable oracle product. He further says the partnership will bring in high-quality partners, protocols, and services migrating to TRON's blockchain. He banks on the forthcoming DeFi partnerships that would shape the blockchain technology's future. With the ecosystem's exponential growth and Band Protocol's partnership, the latter secures its top applications and propelling the adoption of DeFi and DApps worldwide.
Now, developers can create any oracle script and customize it from the aggregation method, data sources, security, and update parameters adapting to any demand from TRON's decentralized applications. Being an operationally efficient and secure public chain blockchain system, TRON has partners, including Opera, Samsung, government, and enterprises, in its vast ecosystem. There are over 920 active unique nodes that are independent of reliance on an organization.