Poker News
India to witness game-Changing Poker Series from PokerBaazi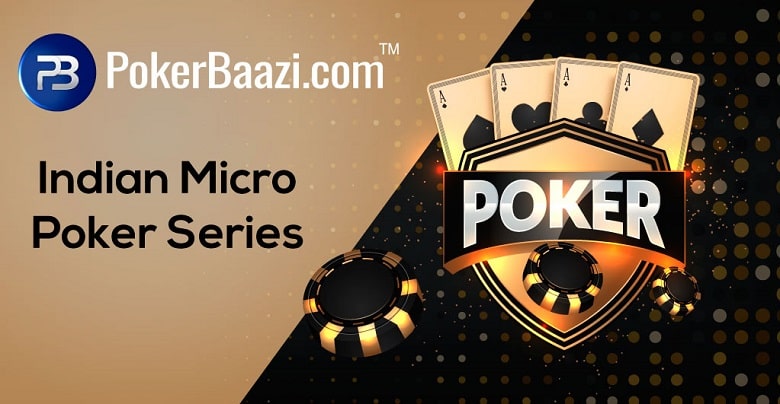 The Indian poker space is going to see an impressive transformation really soon. In the country, poker is already a popular game. Especially in the last few years, India's young population has attracted to the game with noticeable intensity. Poker players are set to see one of the biggest events soon as PokerBaazi, India's biggest online poker platform, is coming up with a path-breaking tournament. The massive platform has already announced the same on Twitter.
The BIGGEST low stakes poker tournament series, IMPS is here to build your bankroll like no other series!
Win from 1.5 CRORE for buy-ins starting at just ₹100. Register now.

For all the details, visit https://t.co/MBVtjps8aK#Poker #PokerBaazi #IMPS pic.twitter.com/6DW5MspPnD

— PokerBaazi (@PokerBaazi) July 1, 2020
The tweet itself is pretty much eye-catching for its users as it reveals a few exciting updates. The tournament is called IMPS, and it stands for Indian Micro Poker Series. One of the most captivating features of this tournament is huge rewards for not so costly Buy-ins. The Buy-ins here are ranging between just ₹100-₹500. At the same time, the Prizepools can get as enormous as lacs.
The platform of PokerBaazi excitedly shares about the tournament,

The platform clearly claims that the Indian Micro Poker Series is more than just apt for those who are new to the poker era or are interested in playing low-stakes. As the platform runs largely online, in the 'stay at home' period, the tournament is likely to fetch large masses. Also, the way India, the fastest growing economy, is rapidly turning digital, it is bound to see engagement on a vast level.
The 14-day long tournament has much more to cater to its user base. It has a total of 120 tournaments while it offers prizes as hefty as ₹1.5 crore, which is beyond impressive for space.
Recognition is another plus of participating in this tournament series. Particular winners will be able to get trophies for their achievements. The tournament will start in mid-July and last till July 26. It is to be seen what changes the IMPS brings to the poker space in India.