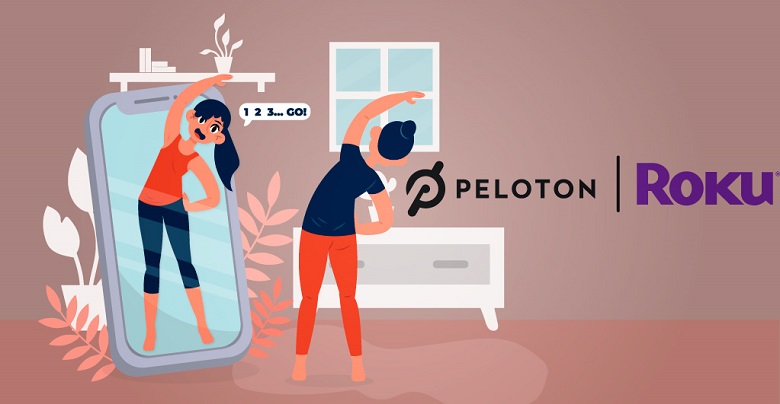 Already available on Amazon Fire T.V., Android T.V., and Apple T.V. and iOS, Peloton is all set to launch the fitness app for Roku devices in the US the Peloton app is offering more than a thousand live on-demand fitness classes in various categories. Along with indoor cycling classes, Peloton also offers exercises like running, walking, cardio, stretching, yoga, and meditation.
The users can make use of this app without the requirement of any extra tools, and the application can be easily incorporated on the Roku devices. Like any other T.V. streaming platform, Peloton ensures to keep its users fit from their respective homes. The users can get access to the Peloton app via paid membership worth $12.99 per month. Before beginning with the membership, period Peloton provides its users with a 30-day free trial. On the contrary, the Peloton Bike owners can avail the app services at no extra cost. They can have access to the application as a part of their $39 per month subscription for live on-demand classes.
The Peloton bikes nearly cost $2,245 in the US with a finance deal worth $58 per month for 39 months. The cost of the Peloton bikes will not include the subscription fee.  The Roku devices in the U.K. will be able to have access to the Peloton channel by mid-July.
Peloton is an American company that was established seven years ago. The Peloton makes home gym tools along with an exercising app. The Peloton enables its customers to make workout videos that customers can watch live via Peloton products. It is best known for its indoor exercise bike. Peloton has approximately 20 fitness instructors to choose from for their classes. If you participate in the live stream, then you can engage with the instructors as well. The users can watch the recorded lessons and also listen to music from the Peloton's music library. Apart from exercising and music, the app comprises of various other social features also.