Forex News
Redefining finance: women making their mark in forex trading in India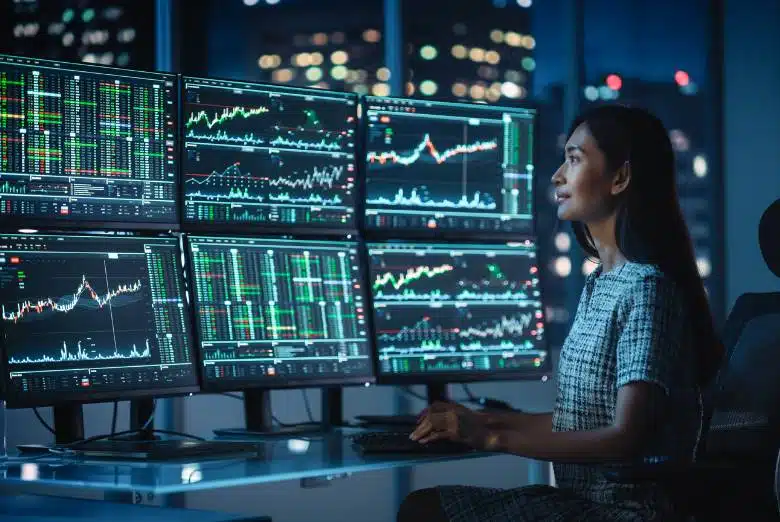 Forex trading is an excellent way of making money with 24-hour global accessibility, five days a week, in the largest financial market in the world. Online forex trading involves buying and selling currencies to make a profit. Traders use foreign exchange for mainly two reasons – hedging and speculation. Forex trading is a complex process that may not always suit beginners. Depending on the financial condition of the traders, their goals and experience in forex trading can bring profits and losses. 
Although forex trading is quite popular in India, women have been underrepresented in this industry. Female representation is lacking even in 2023, especially in leadership roles, significantly contributing to the financial slowdown. 
In this article, we will focus on women's participation in the Indian forex market, the benefits of their involvement, and the available support networks and resources for them in the forest industry.
Women's Participation in Forex Trading in India 
Women in India continue to lag in finance and forex trading, with an average count of only one woman for every eight people on the payroll. In the financial sector, only 21.7% of the employees are women, which shows that financial inclusion has not reached its desired outcome in India. Professional traders in the forex industry and other financial companies are trying to improve the trends and statistics around women's participation and gender inclusion. Women usually account for about 12% to 15% of the forex trading roles, and not all can thrive in the intense financial environment dominated by men. 
Women have been underrepresented in the forex industry or other financial markets. One of the reasons behind this may be men's overconfidence in their years of experience in forex trading. Women face other barriers and challenges while entering the forex field, such as limited access to information and resources, societal expectations, and limited knowledge in choosing the right forex trading platforms; all these can be overbearing for most women in India. However, despite these challenges, more women thrive and survive as forex traders in India. 
Even globally, women are under-represented in forex trading, where women make up less than 2% of financial institutions. Statistically speaking, according to evidence collected by Warwick Business School, women traders outperformed men by almost 1.8% in 2019, even though they traded less than male traders. 
Although losses in forex trading are inevitable, women in India face more harsh repercussions than male traders, owing to prejudices, which adds to their fearful and cautious attitude towards the forex market. Even in 2023, when a man loses his funds, it is seen as a fruitful trial in the forex market, but when women lose money, it is termed a complete failure. This unconscious bias is reinforced by reprimanding women more than men due to a lack of confidence and knowledge in finance. However, the growth of forex trading in India is opening doors to gender unbiasedness and equality and gradually eroding the traditional stereotype of male traders.
Benefits of Women's Involvement in Forex Trading
Involvement of women in the Indian forex market is beneficial as women are intuitive and cautious, attributes which are essential in the world of finance and trading. There is a relatively more significant amount of risk awareness and long-term planning for women trading foreign currencies. Many studies have suggested that women reduce crash events on the trading floors, and their aversion to risk often results in a more cautious strategy. In addition, women traders do not indulge in overtrading and avoid taking excessive risks, which shows higher long-term gains. 
Women traders have less ego than men, making them better at overcoming losses. Men usually meet bad trades defensively, whereas women are more likely to consider them with an investigative outlook and learn to avoid them. Although women are generally more emotional while trading foreign currencies, they have been found to exhibit a lesser emotional connection to gains or losses than their male counterparts. 
Moreover, profits earned from trading generally do not drive them to euphoria. This allows them to make rational decisions, make profitable trades, and save profits instead of spending them. All in all, there are many potential social and economic benefits of increasing the participation of women in finance and forex trading in India, including improved financial stability and greater gender equality. 
Support Networks and Resources for Women in Forex Trading 
Looking at enrolments in business schools, there is positive skewness towards men, especially when it comes to participating in business and finance. There is a pronounced gender gap due to the lack of support networks and resources for Indian women in forex trading. There is also a lack of women in leading academic and mentoring roles as they face many professional obstacles. Women in India need more role models and mentors in finance and forex trading, including training courses, online communities, and mentorship programs. These support networks and resources will help remove roadblocks that otherwise prevent them from achieving success in the field. 
The Indian government should invest more in young women and women-focused organizations to help them become a part of the financial world. Specially designed offerings and programs must be created to inspire, interest, and motivate young women in India to join forex trading, investment management, and other financial services. The finance and forex industry has one of the most significant pay gaps in the Indian economy. Still, things may start to change with a more financially inclusive strategy, adequate resources, getting knowledge of forex brokers in India, and much more.
Conclusion 
With the ever-changing cultural norms, a lot has been going on in India's finance and forex trading. More and more women are joining their male counterparts to trade foreign currencies and earn profits by making more reasonable and rational decisions than men. However, they also encounter many challenges in forex trading, which have become critical to their success. 
Men are still dominating the forex sector, but more women are learning about the opportunities and benefits available in finance and business and finding mentors to help guide them, breaking down barriers and challenges. India can expect to see the gender gap closing very soon as women outnumber men in the finance and forex industry. 
Being a woman also acts as a significant advantage on the trading floor as the surroundings are more aware of women's intuitive and cautious nature, which is essential in the world of trading. Increasing women's participation in the forex market in India is necessary to increase the reach of independence and financial literacy and erase gender barriers.