General News
Sharapova & Halep Withdraws From Brisbane Tournament Due To Injuries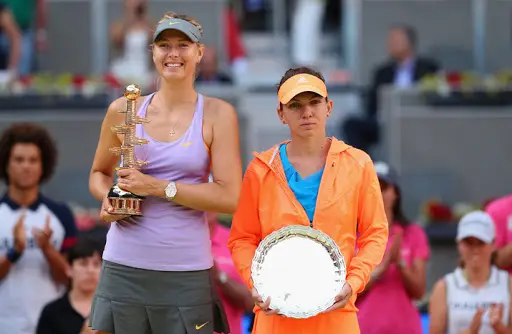 Globally acclaimed tennis players, Maria Sharapova and Simona Halep, shocked their fans by withdrawing from the Australian Open warmup tournament organized in Brisbane within an hour of each other without sweating on the field. Both the leading tennis players made a significant decision because of their injuries.
Maria Sharapova, who had her match with fellow Russian player Ekaterina Makarova drew back from the Brisbane event hours before the first-round match. The reports stated that the tennis sensation was suffering from a sore left forearm injury and didn't want to put herself at risk ahead of the first Grand Slam tournament of the year.
On the other hand, Romanian player Simona Halep decided to step back because of the severe inflammation in her left Achilles, which spoilt her crucial campaign in 2015 as well. Halep stated that she is likely to play at the Sydney International while Sharapova moved to Melbourne for the Australian Open event.