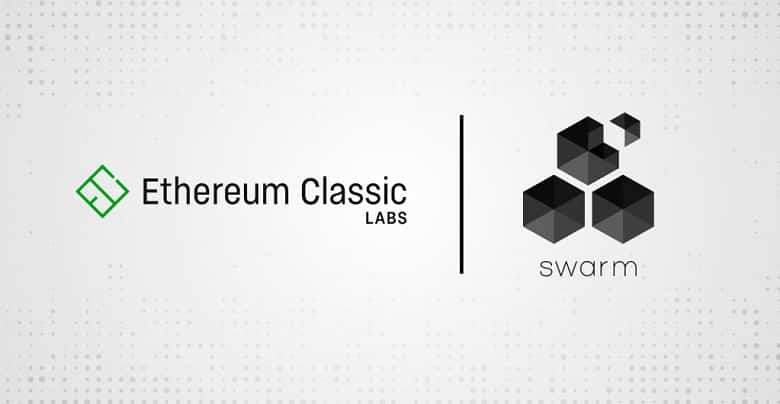 A collaborative partnership has been budding up at Devcon between Swarm and Ethereum Classic Labs from October 2019 to back up the former's Alpha and Beta releases. Swarm, a decentralized peer-to-peer storage solution, addresses the key questions that exist in the blockchain currently. This integration with the Ethereum labs will provide for the much-needed cross-chain collaboration and developer resources to the Swarm.
The integration is aimed to offer mutual help to each other, Swarm and Ethereum Classic labs will help each other in the development of the blockchain solutions. The main bottleneck that disrupts the blockchain industry from expanding is the data storage. Though Ethereum based blockchains are designed to store transactions but to store a huge of data can be expensive, and not everyone can afford it; here, Swarm can be of real help. Previously, the storage companies used to rent servers for data storage.
People have no other option other than to rely on the process, but the risk of hacking always existed as the security of the data is dependent on the security measures adopted by the company. dApps also face the same problems of data storage that can only be solved with the collaboration with Swarm. 
Unlike the traditional storage system, when a file is submitted, it is recorded as a transaction with a unique hash, but in Swarm data is stored on the user's dedicated storage devices across the Swarm network like BitTorrent or IPFS. 
Further storing data alone on the Ethereum Classis labs is not always economically feasible; Swarm focusses on the Ethereum based blockchains contributes to the added mechanism that can ensure economic feasibilities to the blockchain networks. Swarm is designed to offer all the 4 Ss to the blockchains, namely security, scalability, stability, and self-sustainability, thereby providing the required primitives for a dApp. 
On the other hand, the Ethereum foundation helps Swarm in its Alpha release, which is a milestone. After the Alpha release, Swarm will be pursuing a beta release, following which the developers and node operators can start participating in the Swarm network by operating as a "Bee client." The "Bee Client" is a protocol that provides node software for Swarm and also interfaces with the network using the Swarm's API.