Blockchain News
SIX Network Partners with Claim Di to Build Smart Digital Insurance System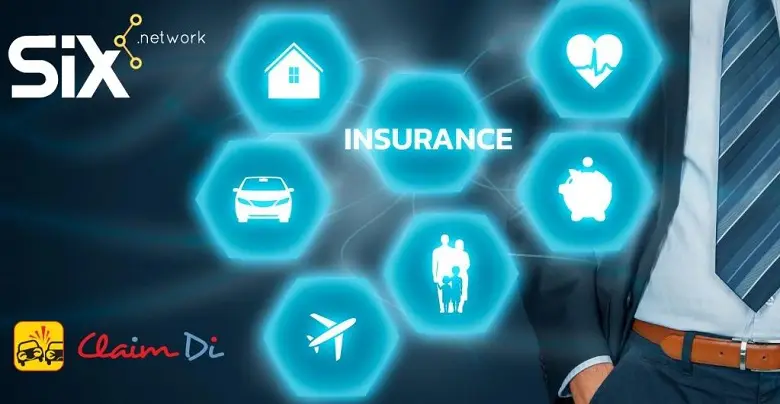 Digital economy focused blockchain platform SIX Network announced on Monday that it is collaborating with Thailand's leading insurance technology company Claim Di, to build a smart digital insurance system. The two giants of their respective sectors have signed a Memorandum of Association (MoU) to revolutionize the insurance sector by applying blockchain technology.
SIX Network and Claim Di announce collaboration to develop "Smart Digital Insurance System" Using Blockchainhttps://t.co/IAFScpiO5q#SIX #sixnetwork #claimdithailand

— SIX Network (@theSIXnetwork) August 24, 2020
SIX Network is one of the prominent projects focused on building a blockchain-based economy. By utilizing blockchain and smart contracts, SIX Network is working on enabling decentralized financial services across sectors. Claim Di, on the other hand, is one of the biggest car insurance claim applications in Thailand that allows insurers to minimize costs and eliminate fraudulent claims. Claim Di received over 3 million claims in 2019, with over 50 insurance companies on board.
As part of the MoU, SIX Network and Claim Di will share their respective expertise to find new opportunities in the insurance industry and build blockchain-based solutions for the same. This will provide both the parties to explore new segments, which will boost their respective offerings, providing a robust settlement infrastructure for their users.
SIX Network will integrate its capture-locked image technology from its in-built camera application called "Snap," with the Claim Di products like Claim Di, Police i lert U, and Me Claim. This will eliminate the chances of image manipulation and allow storing these images on a blockchain. In the official Medium post, SIX Network informed that the MoU is part of a much bigger plan of creating "Smart Digital Insurance System & Data Management on Blockchain."