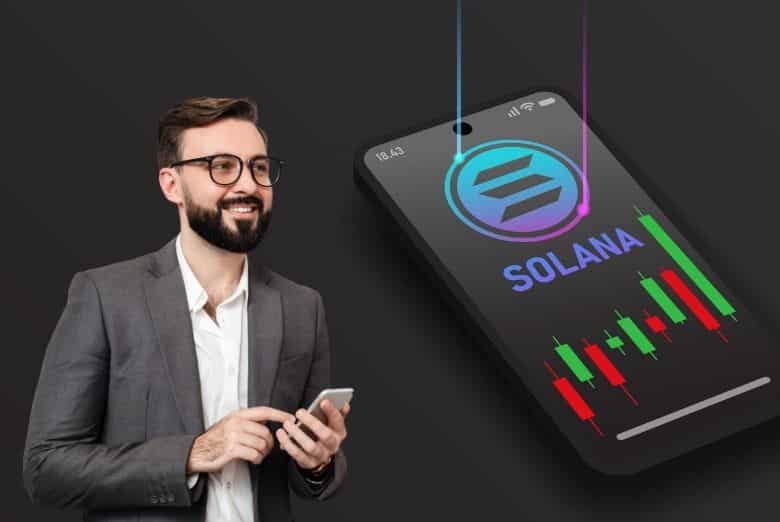 Rust is a programming language. According to Stack Overflow's annual developer survey, Rust is the most popular programming language. It is now being predicted that Rust can become a key to mastering Web3 by solidifying a roadmap to the future.
Solana is deploying Rust to attract developers to the platform. Founders of Solana are convinced that it will attract only professional developers due to a higher degree of difficulty.
Why Rust?
Choosing a language that is easier to write should have been a priority for Solana. Ethereum Virtual Machine is one such example; however, Solana chose to go with Rust.
The reason why Rust was chosen over Ethereum Virtual Machine, or any other language for that matter, was addressed by Anatoly Yakovenko and Raj Gokal in a recent interview. Both agreed that they avoided using a well-established language as it had its drawbacks in place.
Developers have notoriously known to copy-paste the code from one platform to another. This takes away the will to create something new.
With Rust, Anatoly Yakovenko and Raj Gokal aim to attract only professional developers who would be well-versed with its difficulty level and still prefer it over any other language.
Professional developers work on creating customized and scalable programs. Rust will support this need even after eliminating the feature of copypasta.
One developer has pointed out that it may not be as pretty as it seems.
Like any other programming language, Rust has the disadvantage of inexperienced developers getting on board. There is a chance that they will mess up the process of creating something and end up wasting a lot of money.
This drawback applies to every language and platform. It is being raised at Rust as it is gaining more popularity in the Crypto world now.
Anatoly Yakovenko came forward to reply to this concern. He said that the community of professional developers takes care of such issues by identifying bugs. Every bug is reviewed by the community and reported to the developer at the earliest.
Solana also stands to take a hit due to the 6th outage that it recently suffered. The outage remained for 8 hours, with all six outages being reported only in January 2022.
Other networks are no different from facing issues.
Ethereum, the rival of Solana, faces a lot of backlash due to its high gas fees and difficulty in scaling. Even Polygon PoS, a newcomer, witnessed an increase in the price for the 7th time in the current month.
There has been no comment from Ethereum, but Polygon PoS is being said to have suffered from price rise due to a clogged-up demand of play to earn videogames. Anatoly Yakovenko took over to justify the issues of Solana and blamed liquidator bots for spamming the network.
Solana is here to stay despite all the drawbacks. It has a lot of support from the community of professional developers who remain on their toes to report every bug to the developer. As per a report published by The New Stacks Lawrence Hecht, Solana is demonstrating velocity that is equivalent to the open-source community's mainstays. Read this Solana price prediction to gain insight into the future of Solana.