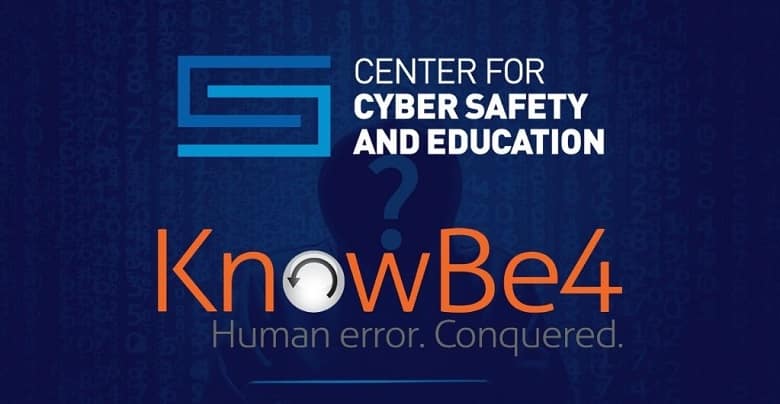 Leading platform offering services in the field of security awareness training, KnowBe4 has announced its strategic partnership with the Center for Cyber Safety and Education to support women's participation in cybersecurity. The partnering organizations will launch a KnowBe4 Women in Cybersecurity Scholarship to give a reality face to the new initiative. The students willing to grab the golden opportunity should apply soon as the application window will be closed at 11:59 PM EST on February 22, 2021, only.
As part of the scholarship program, the recipient will be provided with a handsome amount of $10,000 for the studies. The amount will be used for clearing dues concerning the fee charges, tuition amount, books, and electronics. The whopping amount will be offered along with an (ISC)2 Certification Education Program as well to the scholarship holder. The package will comprise of a certification exam voucher, a detailed study plan, practice exams, important educational material, etc. It will include a year-long paid membership for the student.
Interestingly, this will be for the second consecutive time that KnowBe4 will be giving the scholarship to the deserving candidates for their education. The CEO of KnowBe4, Stu Sjouwerman, stated that the team finds happiness in providing the necessary aid to women so that they can excel in multiple domains. The spearhead conveyed that nearly 50% of the firm's staff comprises females and are dedicated to helping more and more women enter the cybersecurity field. The firm is elated to collaborate with the Center for Cyber Safety and Education for the second time and is hopeful of serving more deserving candidates.
The director of the Center, Patrick Craven, revealed that merely 11% of the total cybersecurity cluster comprises of women. To boost this low percentage, the organization is dedicated to partner with renowned firms and institutions that are willing to invest in promoting female participation in cybersecurity in the Tampa Bay region. The Center is a non-profit charity trust that strives to make the online world safer through its educational programs, research, and scholarships.
KnowBe4 is a leading brand that helps to make people aware about online evils like ransomware, CEO fraud, and other social engineering tools that can cause them major losses. The team boasts of some of the best minds of the industry. It has a strong customer base of over 35,000 firms relying on its services to cater to their users.