Tezos News
Tezos Sees Bullish Mid-month; Volatility Enters Slowly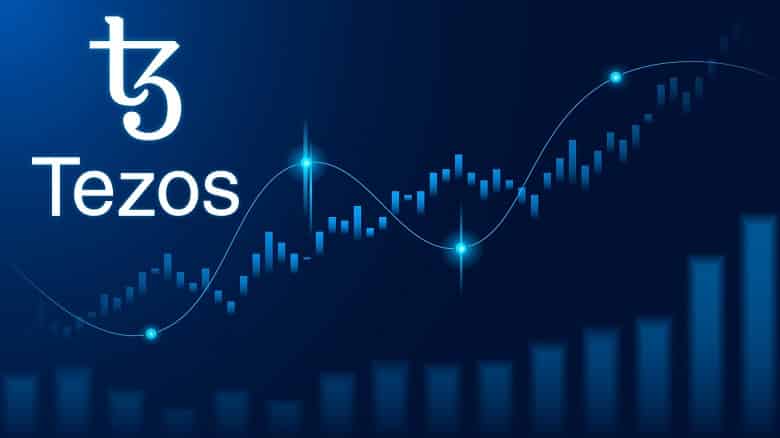 This is almost the 4th month after the infamous Coronavirus outbreak caused most of the economies along with various businesses and sectors to toss upside down, including the crypto market.
In July, as Bitcoin traded from $9222 to above $9400 (followed by a pullback though), other altcoins too improved their game to match up with the bulls. Amongst them, Tezos' price trend managed to trigger bulls at least for the short term. It in this week, when the coin is being haunted by slightly bearish and quite volatile shadows.
The previous month had ended on a bearish note for the altcoin XTZ. Moreover, the first week of this month spent on a consolidation note only, with a pinch of bearish impact. July's lowest price level of Tezos was also hit by the coin at $2.24.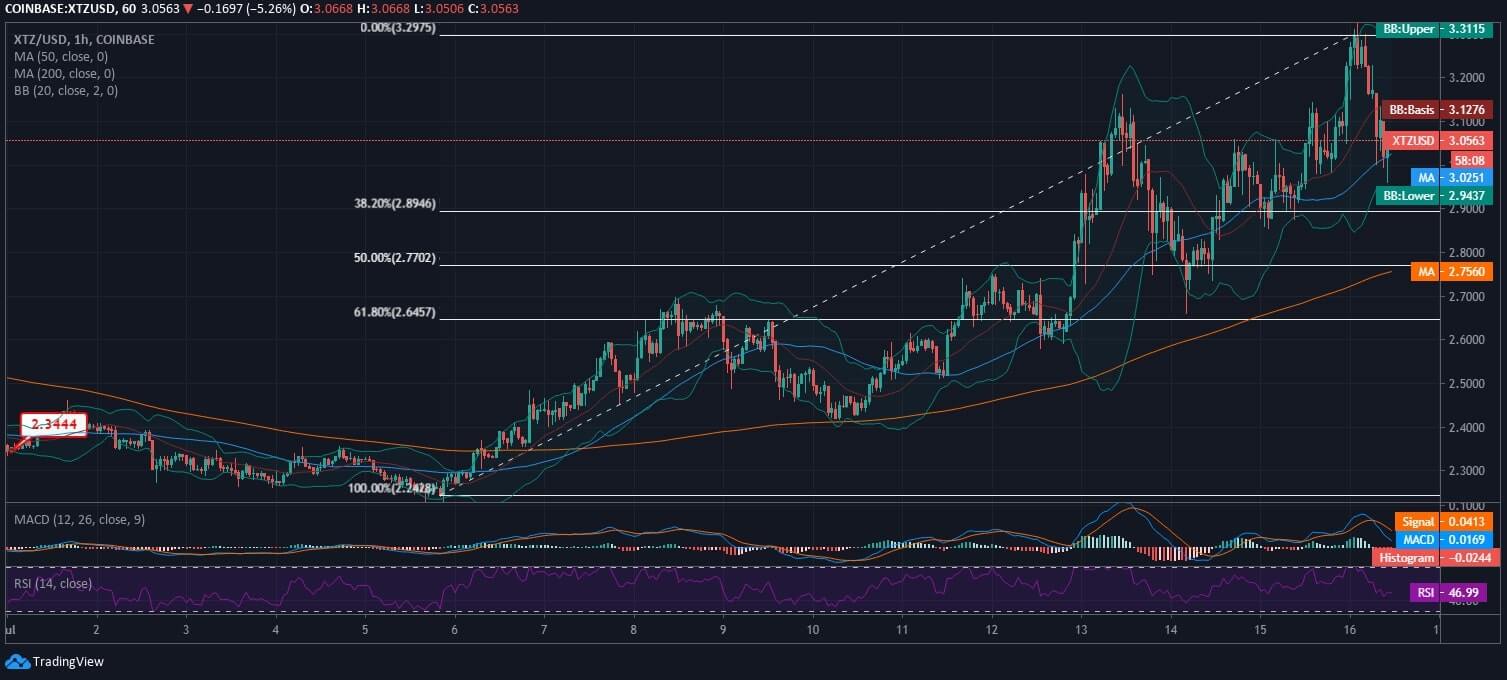 As it saw a support level here, the coin initiated a bullish breakout. A few higher highs also took place at $2.77, $2.89, and $3. However, after the recent price correction on the downside, the same uptrend with the same intensity cannot be estimated.
It was yesterday when the Tezos price had to face rejection at $0% fib level that is at $3.3. The coin immediately pulled back to return to the $3 price level. The currency is actively looking for a support level there.
The XTZ price is precisely between the 38.20% and 0% fib level. 50% and 61.80% fib level come across as potential key support levels. Here, technical indicators for the coin are giving out a mixed signal; all in all, no buy or sell sentiment remains for any long while.
Tezos price is above the SMA lines, and the lines too are in the bullish area. The MACD indicator, on the other hand, is heading south and may soon enter the bearish zone. Meanwhile, RSI seems quite stable.