Security News
Parrot Collaborates with WISeKey; Elucidates the Future of Drone Security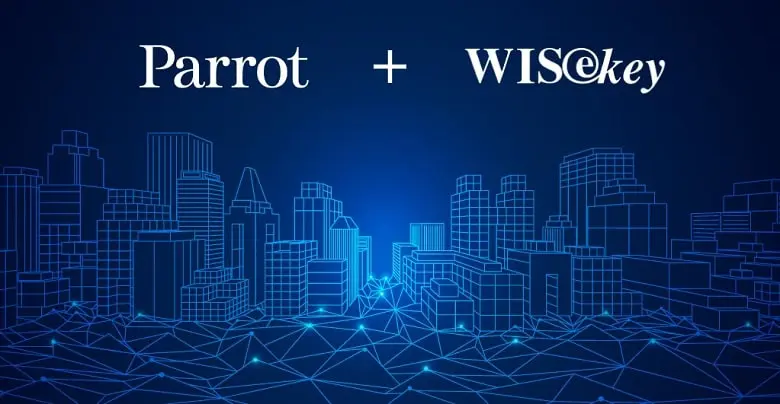 Parrot, a leading European drone group, announces today about their partnership with WISeKey. The collaboration will integrate advanced digital security solutions into the Parrot's expanding range of drones, ANAFI. With the help of this partnership, WISeKey's remarkable experience, when coupled with Parrot's drone security offerings, will provide compliant solutions with the world's most robust privacy regulations. The collaboration aims to set the new prototype for upcoming innovations in the future.
ANAFI offers a secure, compact, and is a powerful tool that gains a new vantage point and accumulates essential data to improve the efficiency and safety of various sensitive flights. The latest drone by Parrot, ANAFI USA, raises the security focus of the ANAFI platform. ANAFI comprises features like secured network connection, authentication, encryption of robust data, and includes privacy features that ensure end-users have control over how and where the data is stored and managed.
Talking about the partnership, Victor Vuillard, Chief Security Officer/CTO Cybersecurity of Parrot stated,

The amalgamation of WISeKey's digital security technologies through the control systems to the infrastructure will help Parrot assure the security of its drone flights and record data of its professional users.
Carlos Moreira, the CEO, and Founder of WISeKey's quoted,

The VaultIC4xx by WISeKey is a series of secure elements that offers dependable security solutions that secure and gives proof of the drone's digital identity. Along with that, it also ensures to protect data when stored in the drone or a transit. This proves that WISeKey guarantees to offer a secure connection between the drone and its controller. VaultIC4xx is certified by the U.S. National Institute of Standards and Technology (NIST), which is followed by, FIPS140-2 Level 3 standard, one the strongest globally recognized security standards.