Forex News
The rise of forex trading in Indonesia: opportunities and challenges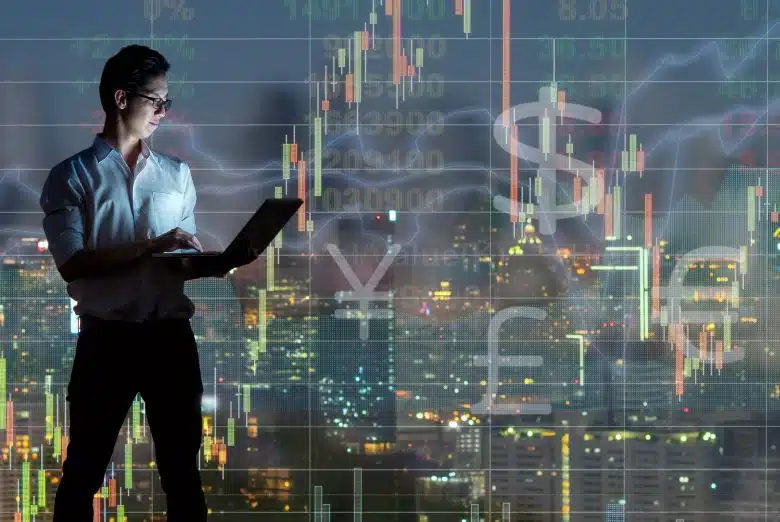 The foreign exchange market has grown quite significantly over the past few years in Indonesia, and the daily average turnover of forex trading activities there has been estimated to have crossed US$3 billion. This is primarily attributed to factors such as an exponential increase in internet penetration, increasing literacy levels across all provinces, and its geographical advantage for brokers established abroad. 
Moreover, low transaction costs charged by various Indonesian brokers and relaxed regulation from Bank Indonesia (BI) drive more investors toward this lucrative segment. Micro-trading opportunities available at BI-regulated banks add value for traders looking to establish hedge positions for different currency pairs. 
It's easy to see why forex trading offers so many exciting opportunities for traders in today's markets. Along with them come specific challenges – regulators demanding higher capital requirements on individuals wishing to trade foreign currency pairs, inexperience among financial advisors lacking knowledge in this area, etc. Therefore, informed decisions must be made while leveraging these new opportunities presented by a rapidly growing market like Forex Trading in Indonesia.
Overview of Indonesia's Forex Market
The Indonesian forex market is the largest and most liquid in ASEAN, providing investors access to various currencies. From its large number of participants, including banks, financial institutions, corporates, and retail traders, it offers an ideal platform for price discovery. This also allows users to benefit from increased liquidity and tighter spreads on currency pairs while minimizing transaction costs.
In addition to traditional spot trading activities available on all major exchanges, more sophisticated hedging products have become increasingly popular among investors seeking greater control over their portfolios by mitigating the risk associated with fluctuating exchange rates. The diversity of instruments available has attracted many institutional players seeking exposure to the movement of international currencies through derivatives such as forwards, futures contracts, or options which enable them to hedge against adverse movements in exchange rates.
The growth rate for trade has been incredible, having more than tripled since 2011 due primarily to higher interest rates combined with changes to the law that gave greater competition among retail brokers – making trading cheaper and more accessible for everyone involved. Around 15 registered forex companies throughout Indonesia, including big names like CIMB Securities Brokerage Company, Maybank Investment Bank Berhad Malaysia, and PT Global Kapital Investama Sekuritas.
Traders and investors come in various types, each with their distinct strategies. Day traders often make multiple trades throughout the day to capitalize on market volatility or take advantage of short-term trends. Swing traders look for mid-term trading opportunities involving holding stocks for several months. Short-term and long-term investors may hold positions over several days to years, seeking to profit from longer-term growth potential in the companies they buy into. 
The most common instruments such traders use include equity securities like stocks, options contracts (either puts or calls), exchange-traded funds (ETFs), and futures and derivatives products like CFDs. Leveraged trading has become more prevalent in recent years, whereby retail investors can gain access to more significant amounts of capital than what their initial deposit could provide them with, enabling them to have greater exposure to specific markets at lower price levels, increasing the risk level accordingly.
Opportunities for Forex Trading in Indonesia
Indonesia is the world's fourth most populous country, and according to Trading Economics data, its population increased from about 240 million in 2010 to 275.9 million people by 2019. The leading causes of this growth are a high birth rate, and positive net migration flows from around Southeast Asia. This means forex trading contributions are increasingly attractive for businesses looking to enter or expand their presence in Indonesia's massive consumer base. 
In addition, more Indonesians than ever before possess financial literacy and an awareness of the benefits of investing in foreign exchange markets due to higher levels of education, access to technology such as laptops, tablets, and smartphones, plus better internet coverage than there was previously; all factors which enable them to monitor essential currency fluctuations more easily. 
Furthermore, The Bank Of Indonesia (BI) has a policy relatively open towards capital flows into the Indonesian securities market; this offers further incentive for investors willing to take on riskier but potentially more rewarding investments such as those found on the Forex markets.
Challenges of Forex Trading in Indonesia
The Indonesian Forex market is still in its infancy, so it can be difficult for traders to make well-informed decisions. Due to limited regulatory oversight, many companies offering Forex services may not have adequate licensing or resources to protect customers from financial losses. Currency risks are also present due to Indonesia's large number of regional currencies and fluctuating exchange rates, which create additional hurdles for those looking to trade forex. 
Furthermore, fraud and scams are common throughout all online trading platforms, particularly in emerging markets like Indonesia, where more scrupulous brokers might operate without restraint. 
Additionally, taxes on trade profits can often pose further problems for investors when operating in the Indonesian market. To reduce some of these challenges, traders must educate themselves on how foreign currency works by reading literature online or engaging with professionals that specialize in risk management strategies and other relevant areas such as economics or finance law. 
Similarly, Indonesians tend to emphasize long-term investments rather than quick profits as part of their culture's emphasis on communal values. Regulations around foreign currency exchange also affect forex trading activities in Indonesia, strictly limiting who can legally transact with foreign currencies outside official banking channels.
Forex Trading Regulations in Indonesia
Forex trading in Indonesia is regulated by both Bank Indonesia and the Commodity Futures Trading Regulatory Agency (BAPPEBTI). Bank Indonesia regulates banks, foreign exchange authorities, and other participants to ensure they operate according to established laws and regulations. It also monitors the financial markets, including forex trading, supervises commercial banks, conducts monetary policy through interest rate adjustments, and provides deposit insurance for members of public ownership banking institutions. 
BAPPEBTI, on the other hand, overseas futures exchange that offers trading in commodities such as agricultural products during a fixed period with standardized prices. A forex broker Indonesia engaging in derivatives transactions must obtain an appropriate license from BAPPEBTI. Moreover, it is responsible for setting rules regarding margin requirements and capital adequacy ratios among traders involved in these activities. Lastly, it serves as an arbitrator between investors or parties caught up in disputes when necessary.
The Financial Services and Markets Authority (FSMA) is Belgium's primary regulator of financial services and markets. Its mission is to ensure that investors are adequately informed, identify and manage risks, and respect investors' rights. The FSMA also monitors compliance with securities law provisions and market abuse regulations. The FSMA must authorize all investment firms operating in Belgium before providing any service involving investments or credit agreements with consumers.
Tips for Success in Forex Trading in Indonesia
Research more:

You should also take your time to research different forex brokers. Compare their fees, trading platforms, and other services, such as customer support and educational materials. This will help all Indonesian traders determine which broker is the best fit for your needs and budget. Becoming familiar with Indonesia's financial regulations regarding forex trading is also essential. Regulations can differ significantly across countries, so make sure that you understand how they work in Indonesia before investing any of your money in the market.

Risk management:

Another tip is to use leverage responsibly. Leverage can be a great tool if you are confident in your strategy and understand the risks involved, but take care not to over-leverage as it can lead to considerable losses in short periods. Remember, it is much easier for an account balance to drop from $10,000 to zero than $100,000! Finally, become familiar with technical analysis; this will give you a deeper insight into markets and help you identify potential entry points and exit strategies when trading forex.

Choose The Right Broker: Choosing a regulated trading platform with all the licenses issued by the Indonesian Financial Authority (OJK) is essential. Make sure they offer competitive spreads; a leverage rate that meets legal requirements; customer support, and various order types such as 'stop loss' or 'limit orders' so you can manage risk across multiple trades effectively.
Conclusion
The article has highlighted the considerable potential of forex trading in Indonesia due to its large population, quickly growing middle class, and strategic geographic and economic positioning. It also outlined the risks of trading foreign currencies, such as currency volatility and liquidity risk. Government regulation is essential in protecting investors from inexperienced brokers or scams, providing safeguards for domestic and international investors. 
To maximize these opportunities while minimizing the risks mentioned above, it is recommended that Indonesian traders do their homework before deciding to invest in forex markets. They should fully utilize investment tools from reputable platforms explicitly designed for Indonesian users.