Matic Network News
Matic Network & Safe Haven Merge to Expand Digital Inheritance Solutions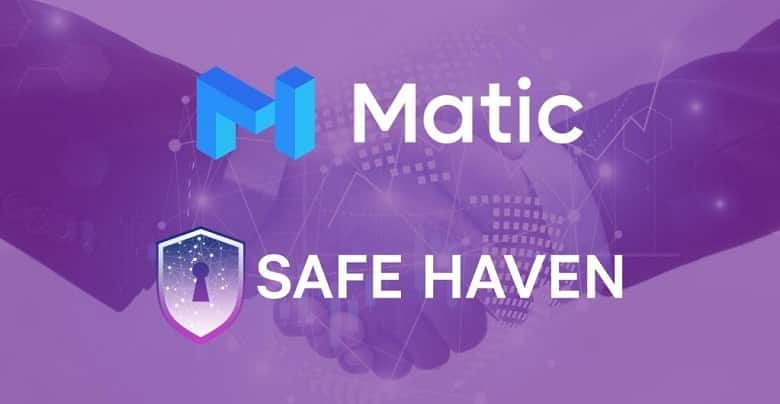 Decentralized finance (DeFi) is at its peak this year and India is also not behind to reap the immense benefits of DeFi. The development of DeFi is further accelerated when two leading platforms, Safe Haven and Matic network, joined hands to expand DeFi and to boost up the digital inheritance services throughout India.
Digital inheritance is a new concept and many online service providers are looking forward to this new technology to expand their reach out to the vast customer base settled globally. Digital inheritance is the process of handing over digital media that can be in the form of digital assets or rights to human beneficiaries of the current users. At this present age of digitization, people have become more future conscious and therefore, they are trying to make the future of their successors or loved ones safe; digital inheritance service is a giant leap towards that technology. It will help human beneficiaries of a deceased user to access the digital currencies or data that were once used by the users but are now locked behind an inaccessible password. This new technology will ensure that there will be someone else who can access the digital assets if something happens to you or you become incapacitated.
To fuel the adoption of digital inheritance solutions and decentralized asset management, a digital inheritance platform called "Inheriti" has been launched jointly by Safe Haven and Matic Network. It is the only patent-pending decentralized digital inheritance solution provider that is compatible with Safe Haven's U2F hardware device. It ensures high-level security for various websites and personal systems. With the launch of the Inheriti platform, all the descendants of the users can access and distribute assets if a user suddenly passes away. It also allows the stakeholders or the business house to access the assets after a contract ends.
However, before you give anyone else access to the most important vault of your life, make sure of the few things like who do you want to inherit all your digital assets. Assign specific instructions for accessing your digital assets accounts, like login to a password manager first to unlock the credentials. It is also essential that before making a will for a digital inheritance, track down all the digital asset accounts that you want to bring under the digital inheritance process. There may be some "not so important" accounts that you may skip.
The CEOs of both platforms have a positive approach to this integration. Sandeep Nailwal, the COO of Matic Network, stated,