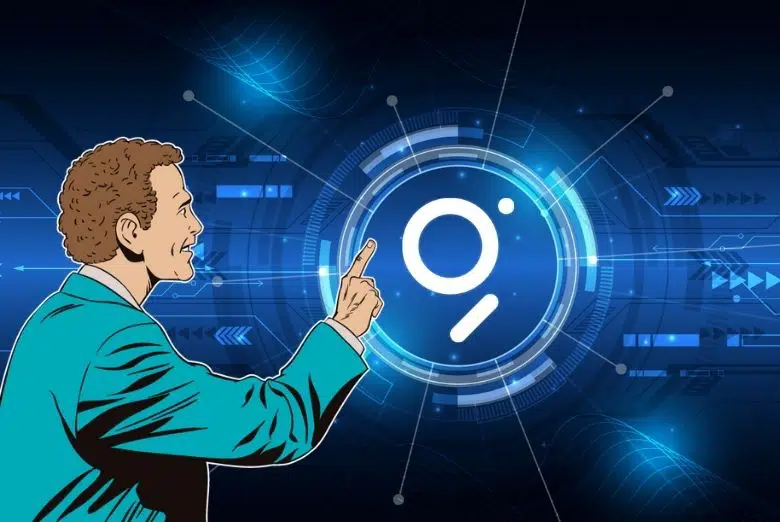 Cryptocurrencies and blockchain technology are growing twice as fast as the internet was during the 90s. However, managing the data accumulated through these blockchains is not as simple as creating a search engine like Google.
Although a few blockchains offer native indexing tools, they are considered not to be in the best interest of decentralization. This has led to the onset of indexing protocols, like The Graph, that aims to bring an organized outlook to the crypto space. The Graph allows developers to create APIs known as subgraphs which can be tuned to suit the specific needs of the users of the platform. This indexing protocol is considered a web3 phenomenon and is gaining momentum as the Internet revolution takes off.
The GRT price data from TradingView shows that the coin hit the low on the 24fh of January when it reached $0.34. The coin has since risen to $0.48, soaring above the speculated support and resistance level. According to experts, the momentum could have been caused by the increasing adoption of The Graph by many developers. It is also being promoted as a web3 phenomenon that aligns with the current trajectory of the crypto space. The GRT token is expected to keep up the momentum for the next few years. According to the Graph price prediction on CryptoNewsz, the coin could see a growth of nearly 1000% in the next five years, undeterred by the slight bumps it could face. 
As mentioned earlier, the Graph makes curation of data easier on blockchains. The global network of public data can then be used for any platforms or applications that adopt the subgraphs. Currently hosted on Ethereum, the subgraphs offered by the protocol are also compatible with any blockchain that has EVM compatibility. It means that the protocol can be used in a range of blockchains, including the Binance Smart Chain, Avalanche, Fantom, Polygon, Moon River, Arbitrium, and more. Interestingly, subgraphs are made to be also compatible with independent projects like the NiftyLeague. 
Apart from the global library and community initiatives, the project has become a buzzword due to the growing mainstream inclusion of web3. As decentralization and tokenomy take center stage, web3 moves the internet away from being controlled by large companies alone. However, the cost of building proprietary indexing infrastructures could become difficult for independent developers. The Graph brings a more affordable solution to this concern through subgraphs. According to the Cointelegraph Markets Pro for the 14th of February, this aspect has created a bullish sentiment for GRT in the market.