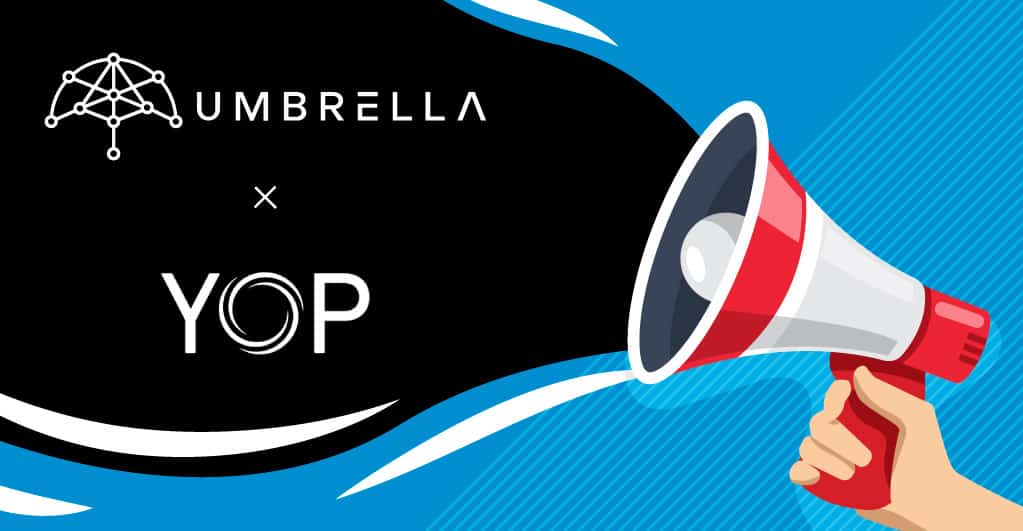 Umbrella network etches a new strategic partnership deal with YOP Finance to open up a whole new world of Umbrella Network's oracle services of decentralized finance (DeFi) solutions to YOP Finance's community. Umbrella Network was quick to announce the strategic partnership through its Twitter account and express its optimism. YOP Finance, too, took to Twitter to declare the strategic alliance and posted a short message hinting that collaboration will work towards layer-2 oracle feeds.
@UmbNetwork is pleased to announce a partnership with @YOPfi (YOP), a yield-optimization platform & protocol, to provide Umbrella's community-owned oracle solution to YOP's suite of DeFi products.

For more info 👇🏻https://t.co/cSPOSFm2HW#DeFi #oracle #community pic.twitter.com/OpeNf0NgCh

— Umbrella Network (@UmbNetwork) February 3, 2021
Umbrella Network, a community-owned oracle solutions provider, took to its blogpost to further explain the rationale of the strategic alliance with the optimization app. It stated that the Robinhood and GameStop scandal incident—Robinhood pushed the prices of GameStop's stocks above $440—proved to be a kind of whistle-blower pointing towards the immense need for democratization of the financial market space. The allies, adhering to the eye-opening call resulting from the incident, have come together to provide the much-needed free and decentralized financial market.
The blog also voiced the concern that end-users have been raising from time to time that giants at Wall Street continue to hold a strong grip on this industry, leaving very little room for retail investors to thrive and to have access to a fair degree of freedom in this space. Retail investors are strong supporters for draconian security protocols to safeguard the end-users interest while continuing to stress the need for a decentralized financial market.
The blogpost also captured the views of Sam Kim, a partner at Umbrella, as he mentioned that as the two Polkadot allies join the forces, the world will benefit from technological breakthroughs in Polkadot-powered blockchain technology. On the other hand, Atif Yaqub, a Founding member at YOP Finance, expressed his delight on having Umbrella Network onboard and stated that the partners would strive to deliver much-awaited decentralized financial market space by introducing robust security protocols, live crypto-asset statistics, and more so that end-users can benefit from the same.
The post also suggested that the world is at the threshold of experiencing mass-adoption of digital currency and decentralized financial markets, and hence now more than ever is a dire need to deliver the democratized and secured financial market space. To deliver in this key area, YOP intends to provide the end-users with a supreme user experience, allowing them a much-needed entry to the DeFi ecosystem.
YOP Finance looks forward to launching a seamless interface that will empower the end retailers through multiple features like buying, selling, and holding swap tokens and transacting using DeFi contracts, to name a few. While YOP Finance will leverage from its partner's decentralized oracle services, Umbrella Network will provide its partner with crypto asset data.